Bettsie Bon Bon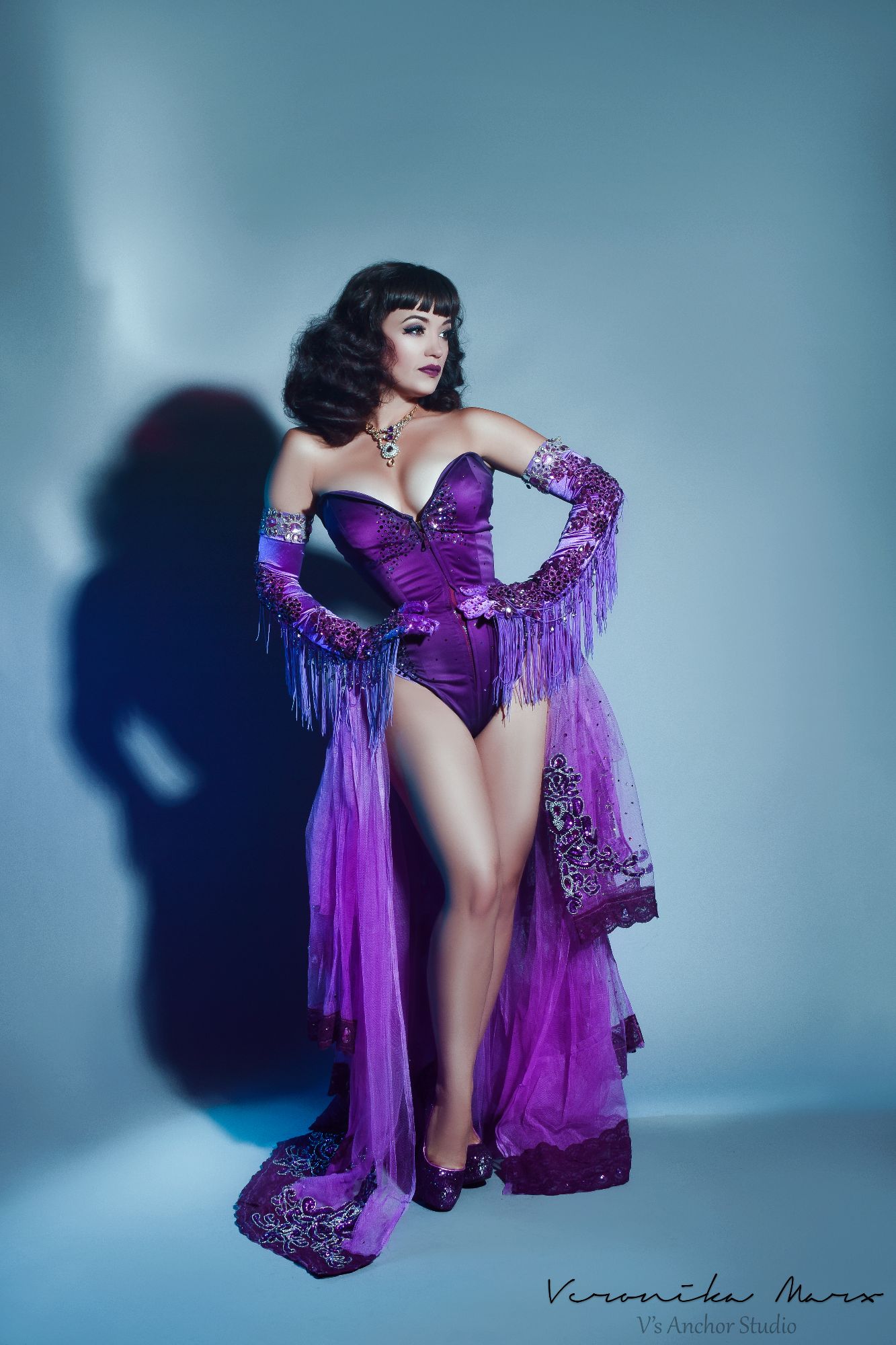 With 10 years' experience under her very rhinestoned belt, Bettsie Bon Bon is a sensual delight. She started her career with Miss Polly Rae and the Hurly Burly Girlys and was the co-founder of The Folly Mixtures. Now a headline solo act, Bettsie is a resident performer at top London revues: Café De Paris, The Seven Sins, Miss Polly Rae's Soho Burlesque Club and House of Burlesque at the London Wonderground.
Bettsie was awarded the "Best British Burlesque Performer" award at the 2016 Burlesque Awards and has been voted in the Top 20 UK Burlesque performers by 21st Century Magazine for the past 3 years.
A true international starlet, Bettsie has taken her stunning version of burlesque all over the world. Known as the body of burlesque, this is one bump'n'grinding showgirl full of glamour, class and sass.
Bettsie Bon Bon will be performing at STAR PHWOARS: NERDLESQUERS ASSEMBLE! on Friday 4th May at Hebden Bridge Little Theatre.