Cece Sinclair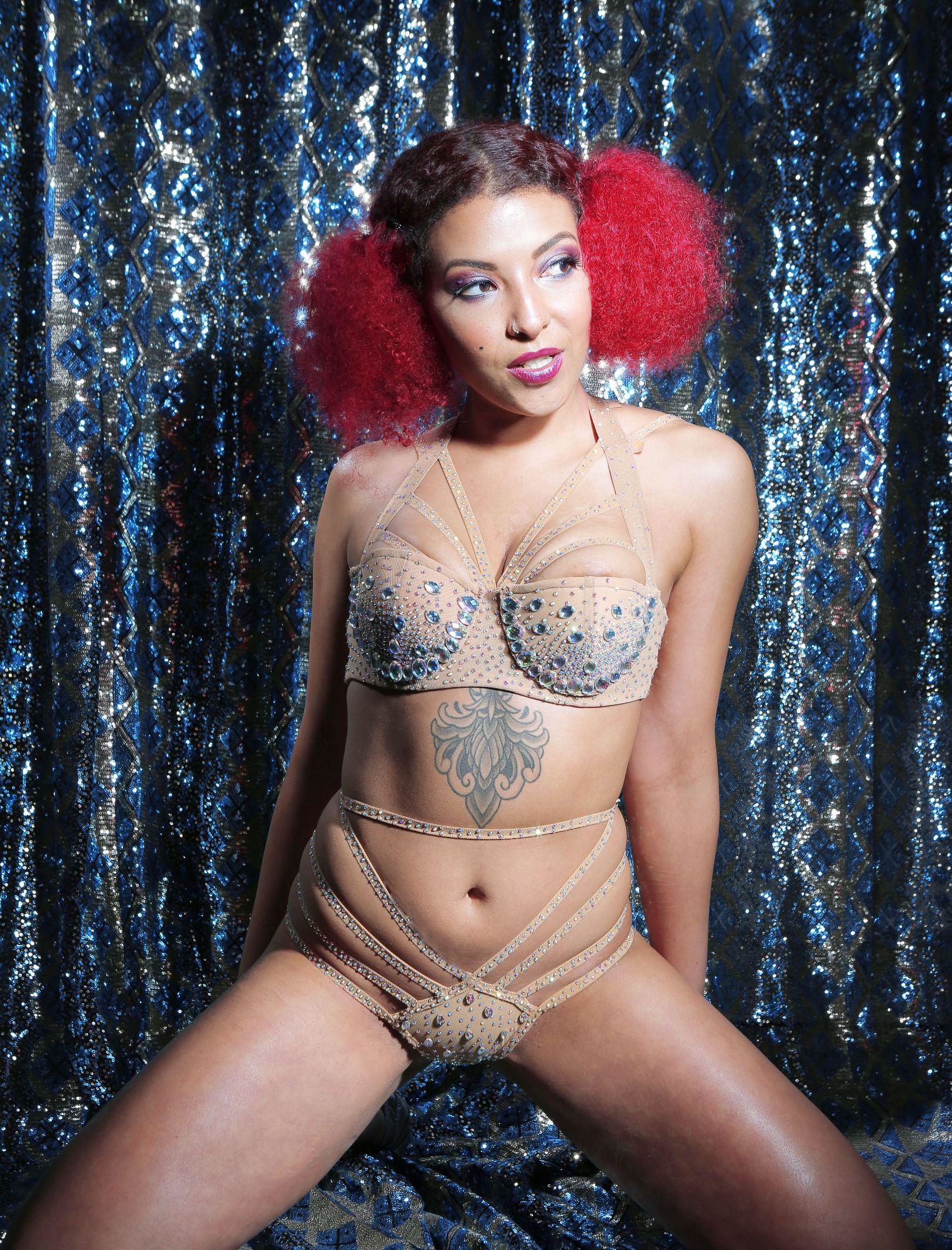 This sassy starlet is a dynamic and passionate performer. Inspired by the golden era of burlesque, Cece blends the vintage glamour of classic striptease with an array diverse influences to create truly magnetic, exciting burlesque.
After making her debut alongside Kitten De Ville, Cece has been bump'n'grinding her way across the UK and Europe. Her impressive CV includes performances at prestigious festivals such as Hebden Bridge and Vienna Boylesque Festival. as well as most of the UK's top Burlesque & Cabaret events and several music videos and films.
Cece was featured in 21st Century Burlesque Magazine as one of the UK's top 20 Burlesque performers, placing number 14 in 2015 and number 10 in 2016.
Cece Sinclair will be performing alongside Jonathan Mayor at THE HEBDEN BRIDGE BURLESQUE FESTIVAL GALA on Saturday 5th May at Todmorden Hippodrome and at LIVE AND STRIPPING! on Sunday 6th May at Hebden Bridge Little Theatre.

Cece will be teaching her BUMP'N'GRIND workshop on Saturday 5th May at Calderdale Yoga Centre, Hebden Bridge.