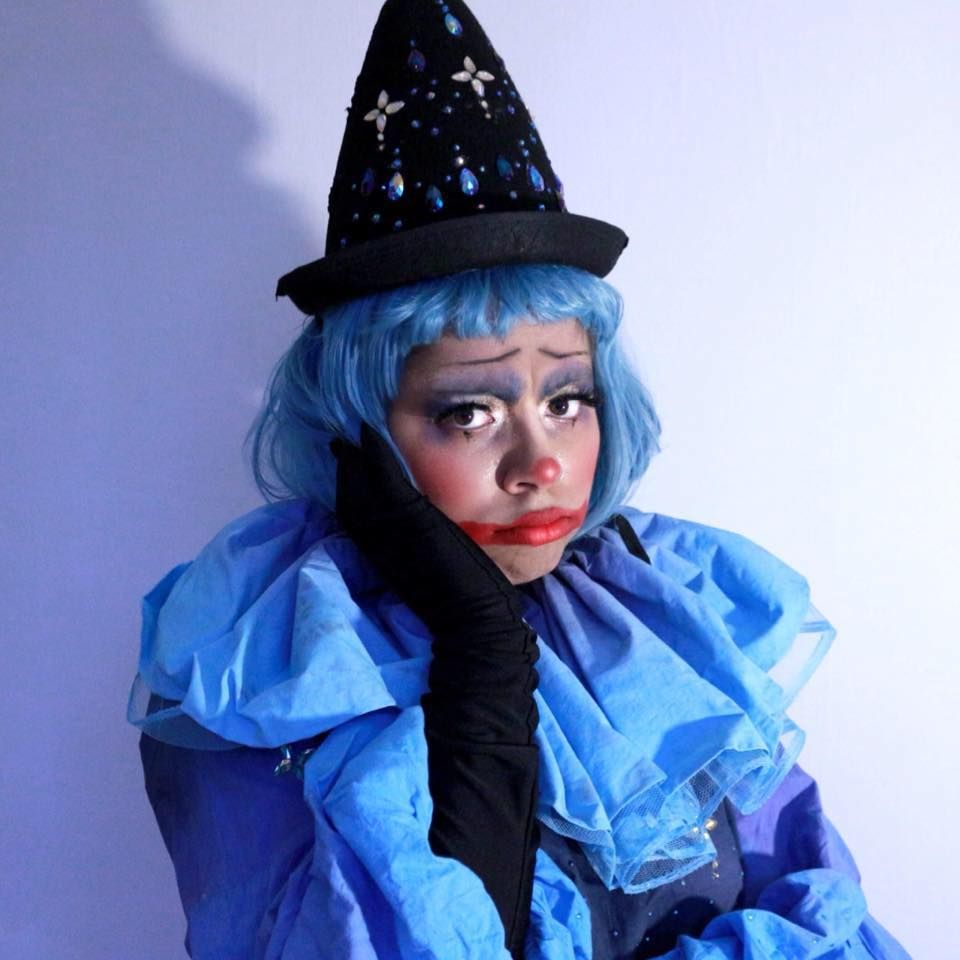 Gem Divine - The Small Brown Clown
(Brighton, UK)
Gem Divine is the small brown clown that fell to this earth from a distant solitary planet to spread the message that clowns do in fact need love too.
Part neo-burlesque, part clown, part drag performer Gem delivers a silly, sexy, emotional rollercoaster. Since graduating from Rubyyy Jones' Queerlesque course and Michael Twaites Art of Drag Course, she has been performing regularly - frequenting the drag and cabaret venues of London, Brighton and beyond.
Gem will be competing in LEGEND IN THE MAKING on Thursday 2nd May at Hebden Bridge Little Theatre