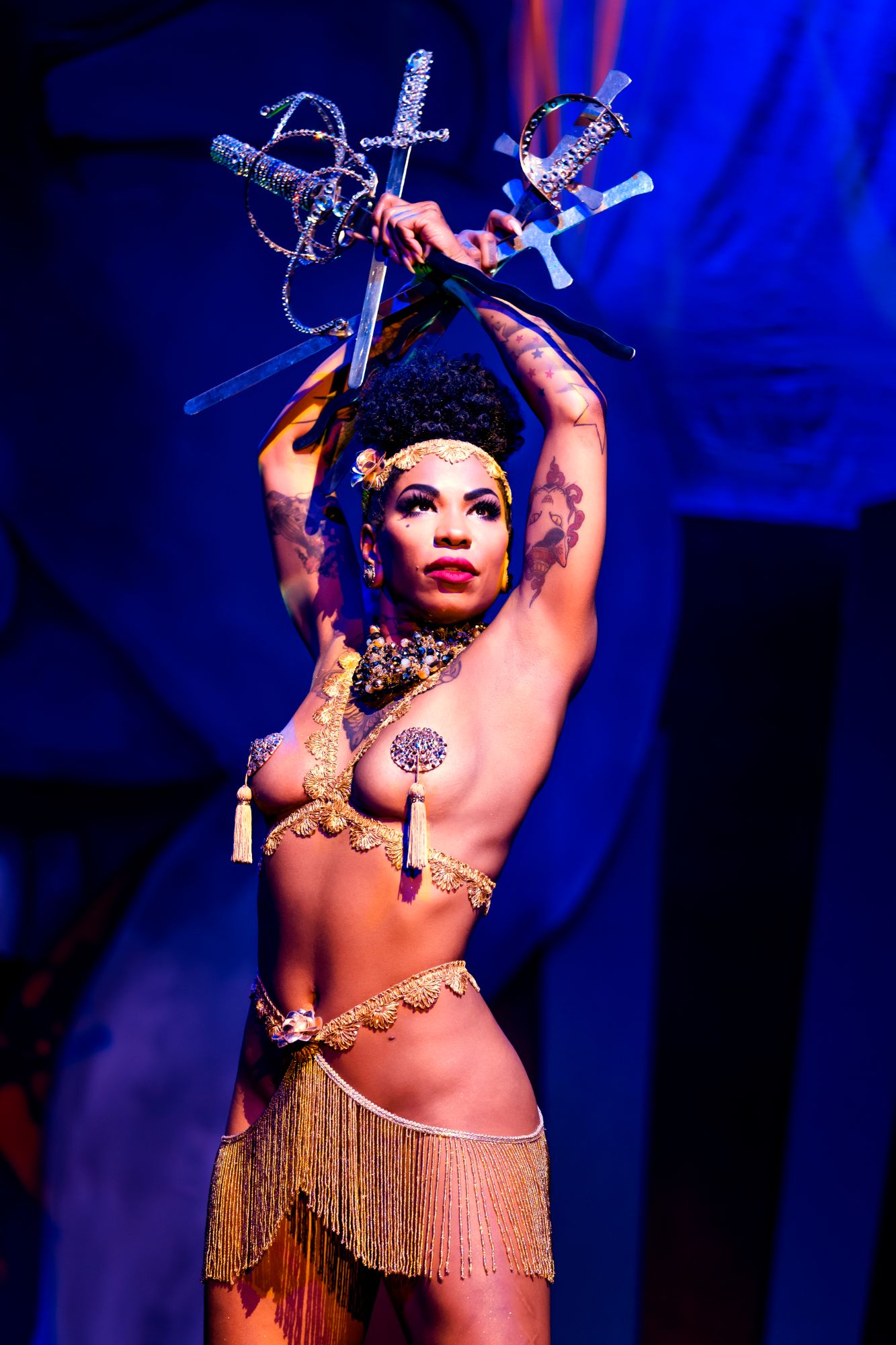 Multi-skilled performance artist, MisSa Blue has gained international recognition through her highly skilled sword-swallowing performances. After launching her career in 2010 in London, she now regularly headlines Gala events, Variety shows and Burlesque Festivals around the world.
Besides the intensive touring MisSa is playing a leading role in Germany's GOP Variety production 'Freaks', appears frequently on TV, recently spoke on TEDx and is featured on BBC4 / WORLD SERVICE.
MisSa has an active voice supporting black Performance Art and is pioneering in the Burlesque world with being the first sword- swallower to be invited to The Burlesque Hall of Fame in Las Vegas!
MisSa was voted No.1 Most Influential Burlesque Industry Figure in Europe and No.21 Most Influential Burlesque Industry Figure Worldwide by 21st Century Burlesque.
MisSa will be performing at the HEBDEN BRIDGE BURLESQUE FESTIVAL GALA on Saturday 4th May at Todmorden Hippodrome.
(Photo credit: Verena Gremmer)