Pi the Mime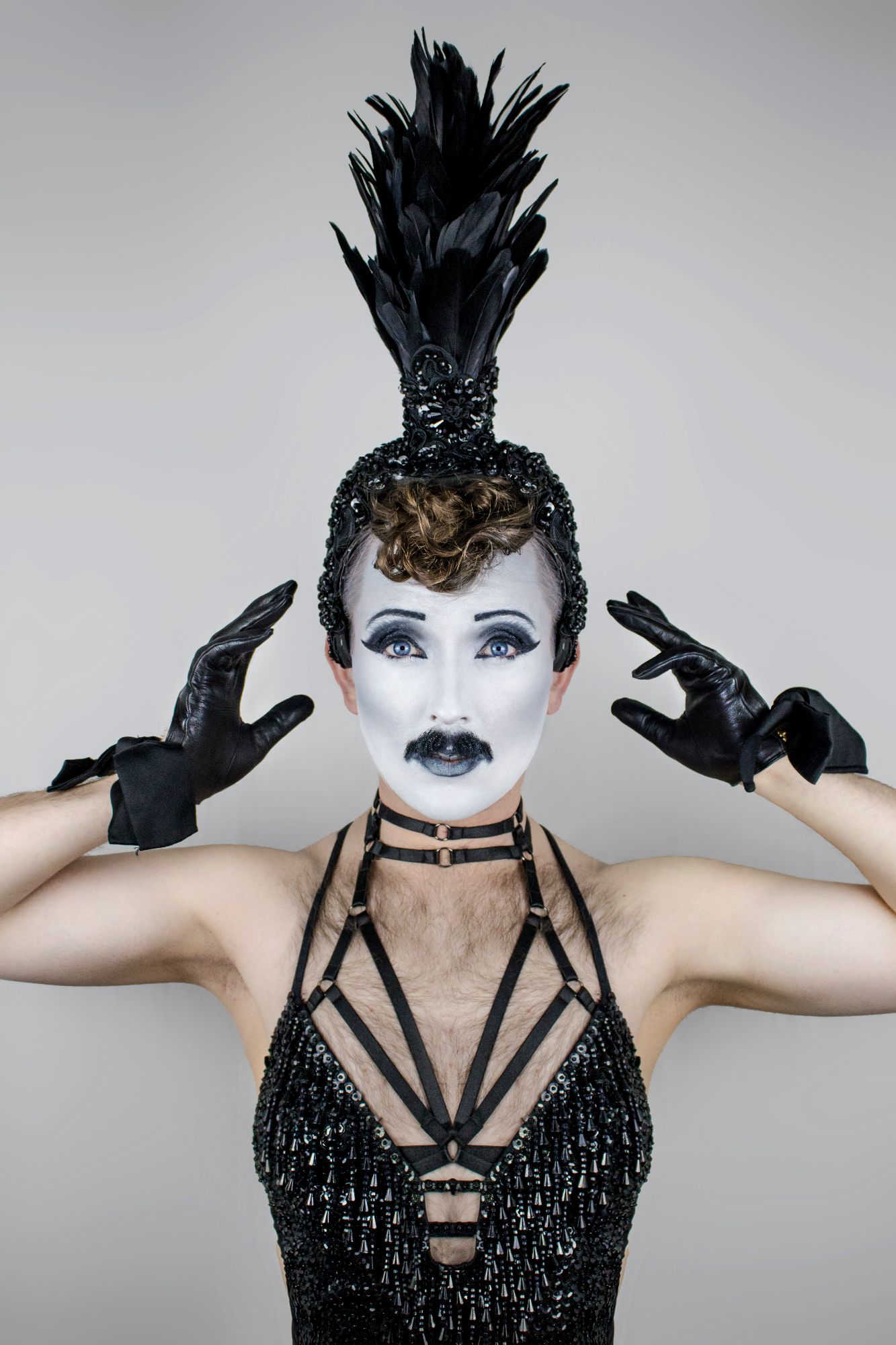 Pi the Mime is an international, award winning cabaret artist that has delighted audiences with their combination of clown, drag, dance and mime to make people laugh, cry and think. Performing everywhere from Sadlers Wells to the London Wonderground, Pi has appeared in cabarets, circus productions and theatre shows, both solely and as part of various collaborations (including the House of Q and Et Moi with Kiki Lovechild.)
Since appearing on the cabaret landscape, Pi has attempted to push the boundaries of cabaret, increase accessibility with new audiences and engage and help develop new performers to help the industry grow from strength to strength.
Pi the Mime will be performing at the HEBDEN BRIDGE BURLESQUE FESTIVAL GALA on Saturday 5th May at Todmorden Hippodrome.

Pi will be teaching their workshop THE CHARACTER, THE CARICATURE AND THE CLOWN on Sunday 6th May at Waterside Gym, Hebden Bridge.