ROYAL VAUXHALL - Hebden Bridge Burlesque Festival Fringe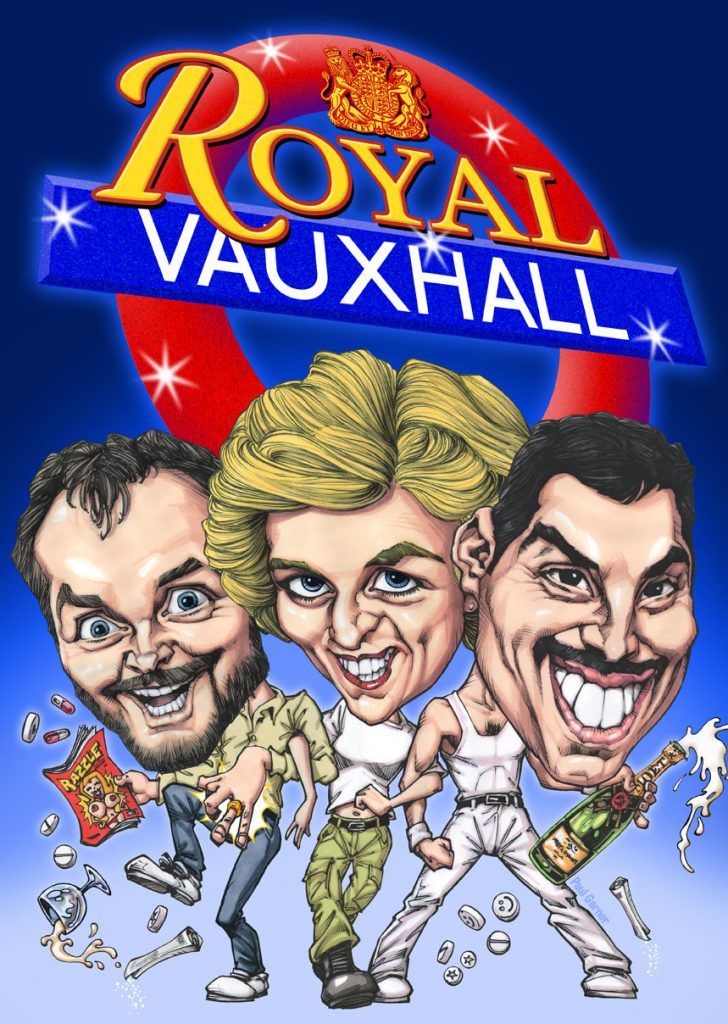 It's 1988 and London is partying hard under the spectre of AIDS, the scrutiny of the press and the promise of a summer of love.
When Princess Diana dreams of a wild night out away from relentless paparazzi and ruthless Royals, her unlikely best friends Freddie Mercury and Kenny Everett know there is only one place to take her…the only trouble is: how the hell are they going to get one of the most famous faces in the world into the most notorious gay bar in London without blowing her cover?
Written by multi-award winning composer and lyricist Desmond O'Connor, Royal Vauxhall is a funny, moving and unforgettable. A must see show.
"Royal Vauxhall is a masterwork by a talented writer performed by a fabulous cast" ★★★★★ (Broadway Baby)
"This is a brilliantly funny new musical – the writing is witty and fun, and the songs will have you dancing along in no time." ★★★★★ (Three Weeks)
"A terrific new musical…a raucous and pacy three hander with catchy, expressive songs" ★★★★ (The Scotsman)