Rubyyy Jones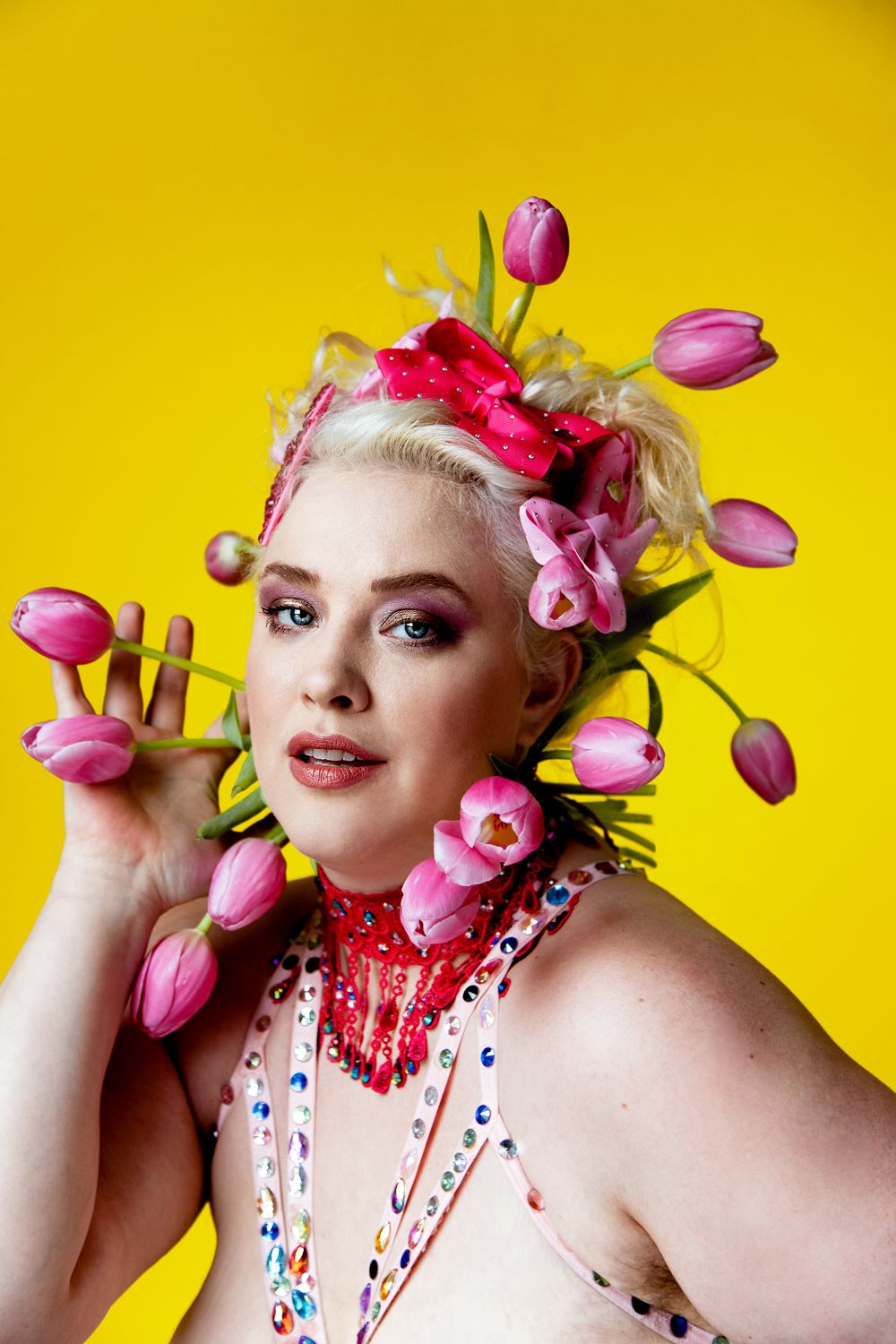 Rubyyy Jones is a glittering force of nature! Burlesque Hall of Fame Winner! And a 'big, fat, fabulous, queer Canadian'!
Trained in dance, voice and theatre, Rubyyy Jones has been moonlighting in burlesque and cabaret in the UK for the last seven years. A provocative MC, a innovative and award winning neo-burlesque artist, a pioneer of the Queerlesque genre and marvellous mentor to many, Rubyyy is creator, curator and creature of the night!
From Las Vegas to Paris, from Amsterdam to Toronto, Berlin and beyond, Rubyyy has brought her signature ferocious style and focused disruptions to stages and spaces all over the world. From tongue in cheek sing 'n flings to hardcore, heart wrenching ceremonies, Rubyyy's work in 'lesque and live art is a balance of dance, queer performance and neo-feminist activism.
Rubyyy continues their work as a Show Off and activist through the art of MCing. From supper clubs to legendary fetish events, from afternoon burlesque teas to late night circus shows, Rubyyy has hosted stages all over the UK and beyond, with great respect for the role; Rubyyy is a fierce voice in the cabaret community and a professional loud mouth.
The shows they host are sharper, brighter, bolder because of Rubyyy's unique dedication to burlesque and the activism legacy of the art form!
In addition to their work as a performance artist and teacher, Rubyyy is also an actor and director, dramaturge and choreographer of theatre, cabaret and burlesque productions.
Rubyyy Jones will be hosting and performing at DIVERSITEASE on Friday 4th May at Hebden Bridge Little Theatre.

Rubyyy will be teaching her DANCE FOR NON DANCERS workshop on Saturday 5th May at Hebden Bridge Town Hall