Sweetpea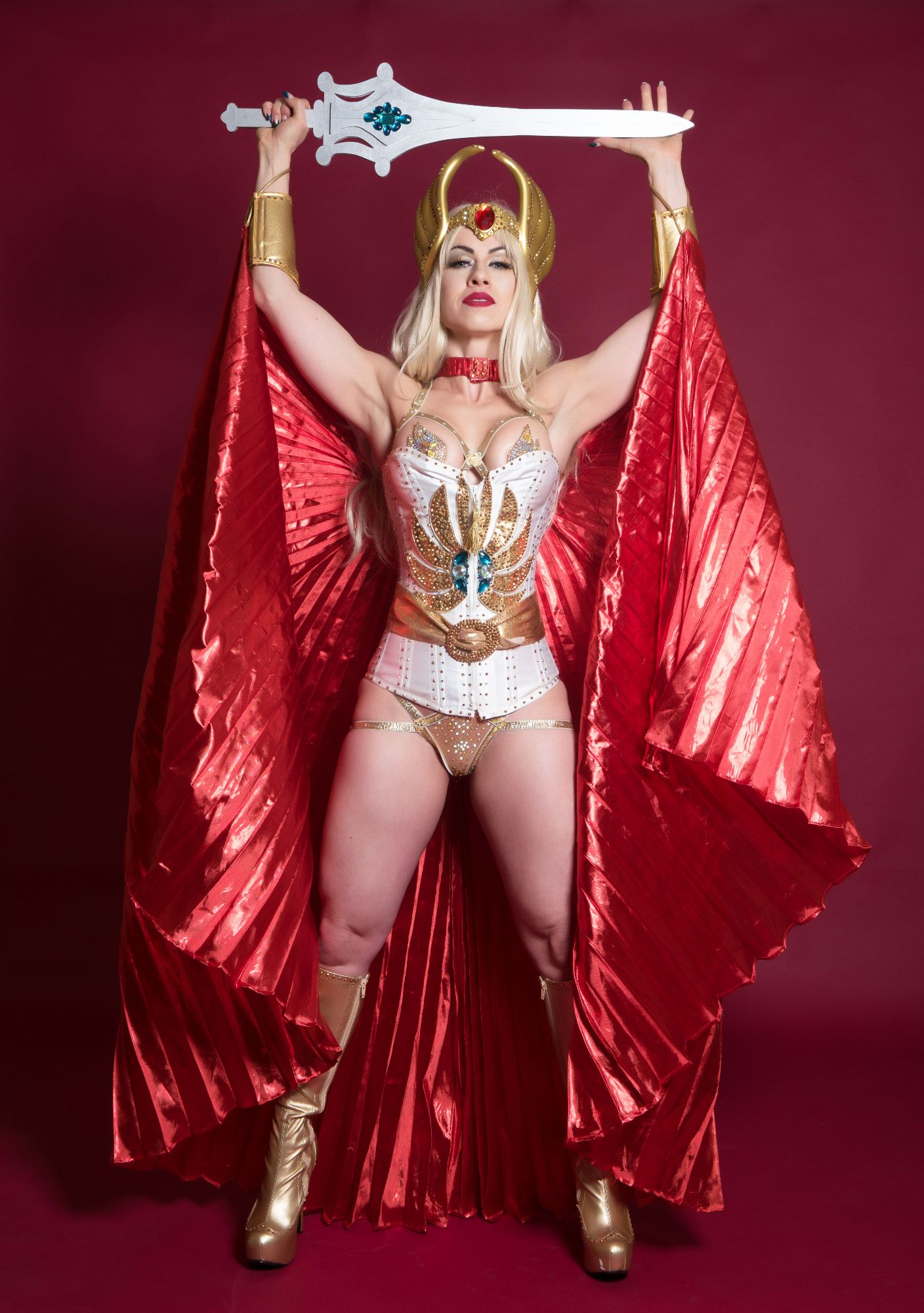 Hebden Bridge Burlesque Festival 2018's international headliner, Sweetpea, is joining us exclusively all the way from Minneapolis, USA!

Sweetpea has been peeling and revealing herself to friends, fans, and complete strangers for over 14 years. This internationally renowned entertainer is hailed as a conductor of electricity, known for her fierce look, high-powered choreography, jaw-dropping musicality, with energy to seduce any room or fill any stage.

The dancing powerhouse has been given such taglines as, "The Energizer Honey", "The Seismic Shake from the Land of 10,000 Lakes", "The Equal Opportunity Teaser," and, "The First Lady of Sweet."

Seven-time competitor at the Burlesque Hall of Fame, she holds the titles of Princess of Burlesque (2017), Duchess of Burlesque (2016), and Most Dazzling Dancer (2013), and was voted #30 in the world in the 2017 Burlesque Top 50.
Her Royal Sweetness was a pioneer of the Twin Cities' Neo-Burlesque movement, helping to create and direct Lili's Burlesque Revue, as well as starring in revues, cabarets, and variety shows across town. She has since been in print, film, plays, and performed all over the US and beyond, headlining and featuring in numerous festivals such as Phoenix Comicon, Fierce! International Queer Burlesque Festival, ABurlyQ Burlesque & Sideshow Spectacular, New York Burlesque Festival, Texas Burlesque Festival, Vancouver Burlesque Festival, New Orleans Burlesque Festival, Show-Me Burlesque Festival, and of course her hometown Minneapolis Burlesque Festival.
Sweetpea is also out to advocate and motivate! Sweetpea's mission is to nurture and promote the experience of succulent, multifaceted, full-spectrum living by caring for, connecting to, and fully inhabiting our bodies (especially by revealing them). When not onstage baring & sharing her love of life, she's working to help others discover, nurture & express theirs through teaching tease-tactics & performance art, and overall wellness.
Sweetpea will be performing at the HEBDEN BRIDGE BURLESQUE FESTIVAL GALA on Saturday 5th May at Todmorden Hippodrome.
Sweetpea will be teaching her SEXING THE STAGE workshop on Saturday 5th May at Calderdale Yoga Centre, Hebden Bridge.