The Great Aziz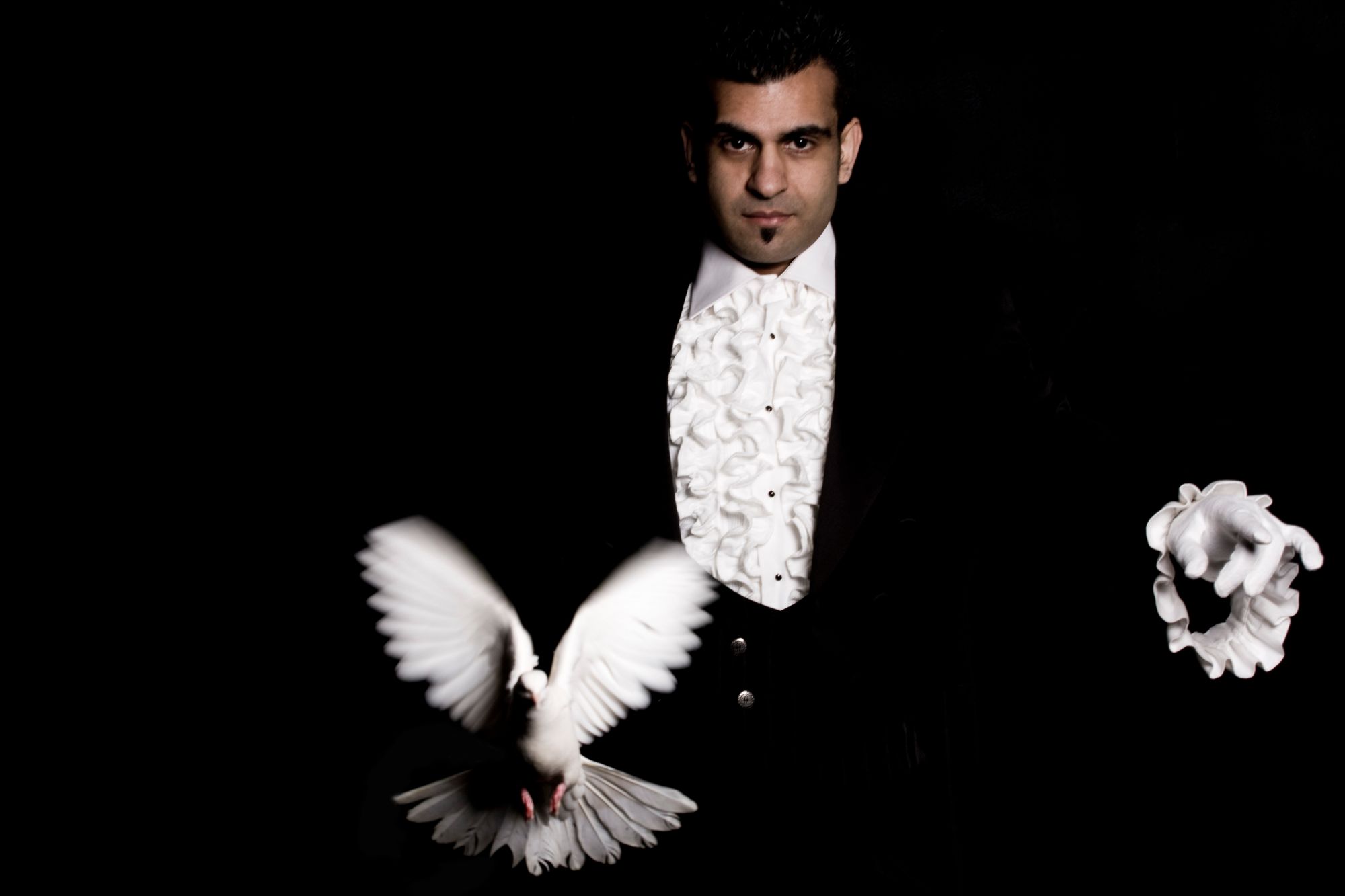 The Great Aziz has had a passion for Magic since childhood and has been actively practising for over 30 years.
A member of the Magic circle, he is also a graduate of the esteemed California-based Chavez Studio of Magic (founded in 1941 by Ben Chavez) where magicians such as David Copperfield, Channing Pollock and Norm Nielsen honed their craft.
Aziz is a magician in the traditional vein, exquisite, sophisticated, with a enthralling stage presence and has mesmerised audiences in fourteen different countries, drawing influence from magicians such as Lance Burton, David Copperfield and Paul Daniels.
Aziz prides himself on giving a Prestigious, flawless performance with every act and will not fail to captivate and amaze both young and old alike.
On stage, Aziz specialises in the vanishing and production of live doves, levitation, card and billiard ball manipulations, to name but a few.
The Great Aziz will be appearing in his show SIMPLY MAGIC as part of the HBBF Fringe on Sunday 6th May at Hebden Bridge Town Hall.