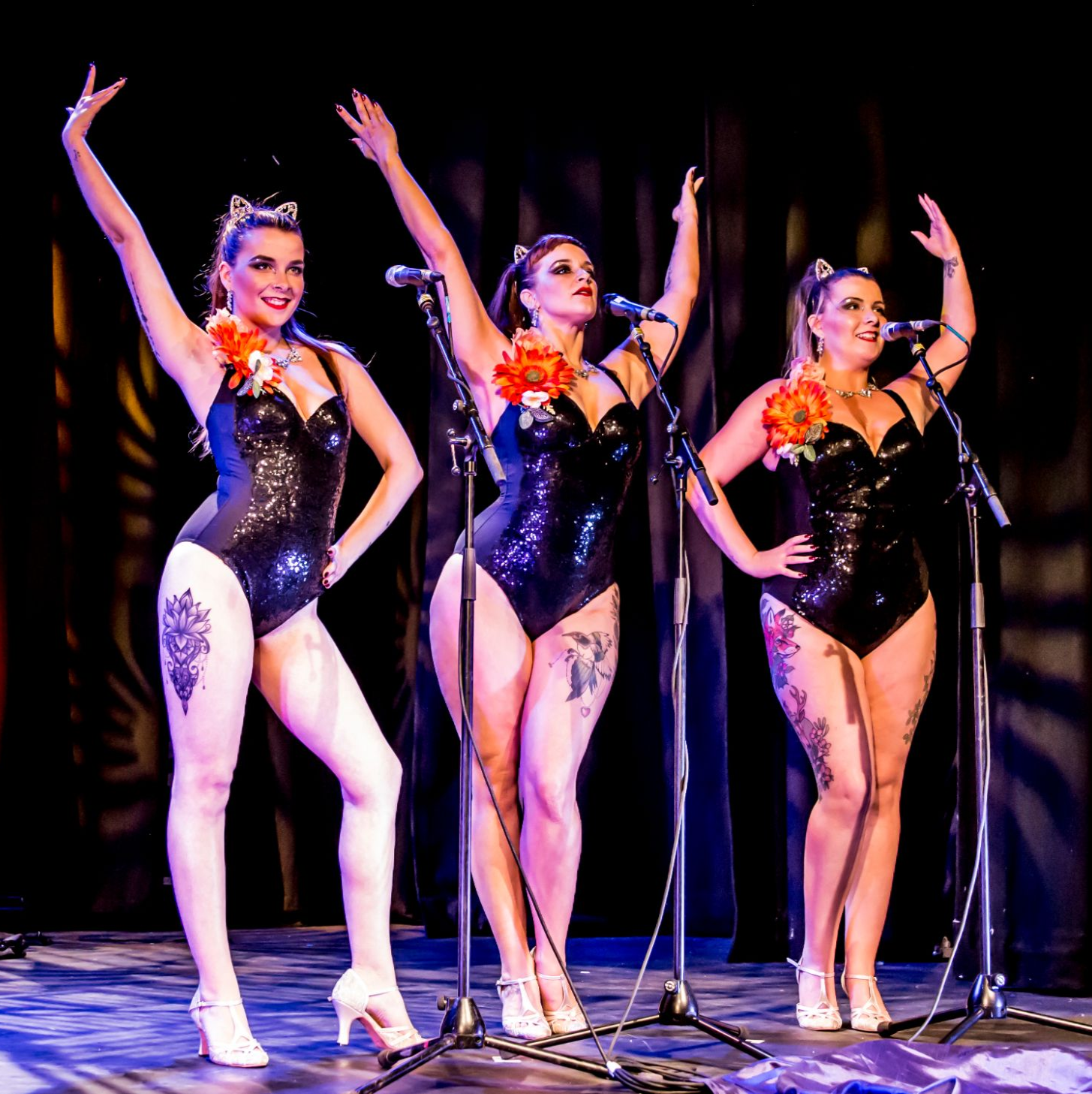 The Vixen Trio offer delicious little cabarets that put the "all singing, all dancing" showgirls and sirens of the past into the realms of modern times.
With beautifully woven harmonies, fantastic comedic timing and excellently executed choreography they create audio-visual feasts that capture and empower their audiences.
The performances evoke the sparkle and glamour of bygone black and white movies, they graciously nod at the current Burlesque movement and each performance radiates as the trio's journey of self discovery and femininity becomes delightfully accessible through the power of song, dance and foxy fun.
Winners of the 'Audience Choice' award at HBBF 2018, The Vixens are absolutely ecstatic to be gracing the stage at the HBBF 2019 Gala.
The Vixen Trio will be performing at the HEBDEN BRIDGE BURLESQUE FESTIVAL GALA on Saturday 4th May at Todmorden Hippodrome.
(Photo credit: Solstice Photography)