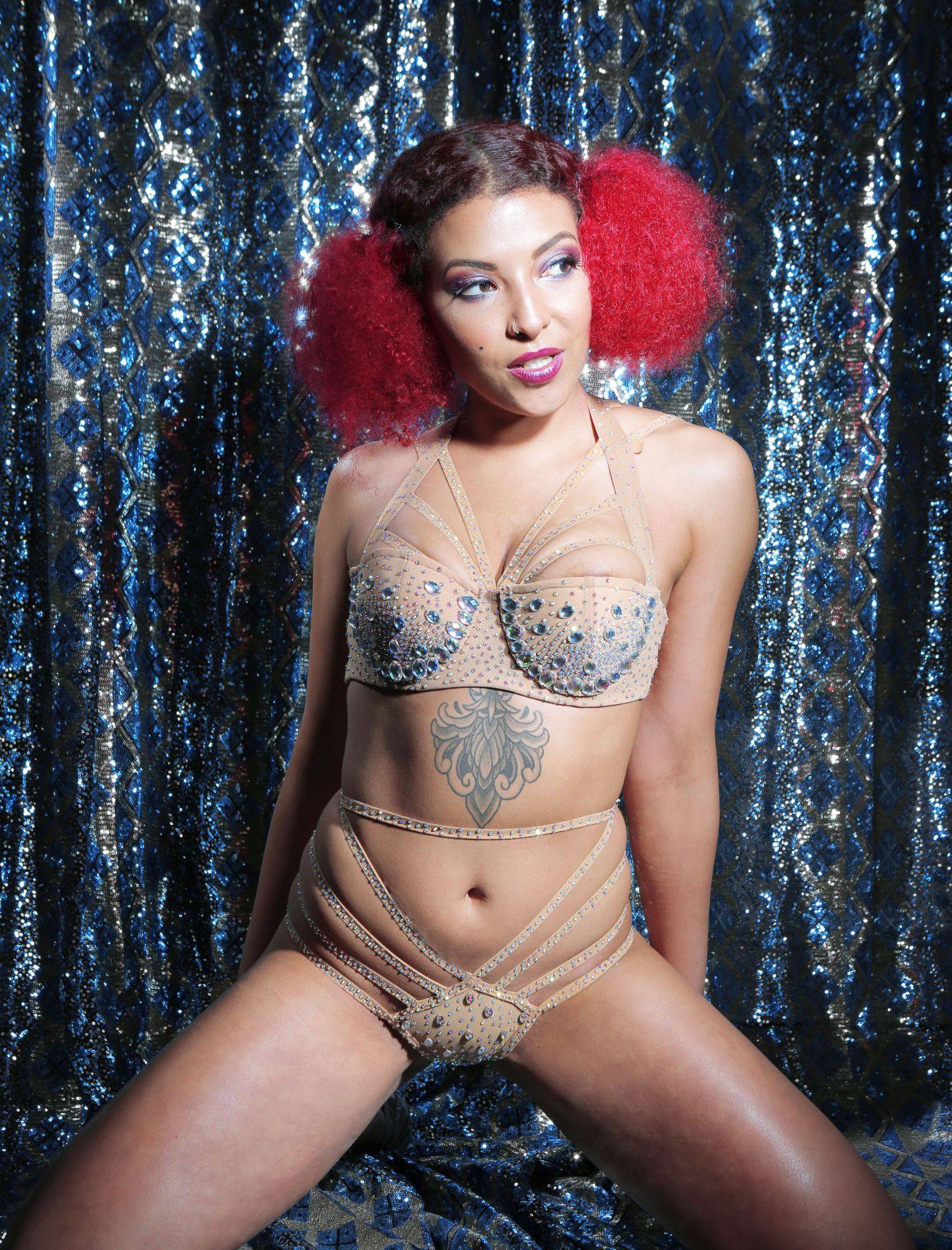 She's a shimmy shakin' pocket rocket with a voice like velvet. A powerhouse of pure energy with moves to make your body shake and a voice to soothe your soul... Dancer, singer, circus performer, ecdysiast and host, Cece is one of the most in demand burlesque artists in Europe. Voted in 21st Century Burlesque's Top 20 Burlesque performers in the UK in 2015, 2016, 2017 & 2018 and named in the Top 100 Worldwide burlesque figures of 2018, Cece is a firm favourite at all of the top Burlesque shows nationwide.
Her impressive CV includes performances at prestigious festivals such as Hebden Bridge and Vienna Boylesque Festival. as well as most of the UK's top Burlesque & Cabaret events and several music videos and films.
Cece will be performing at THE COCOA BUTTER CLUB on Friday 29th April at Todmorden Hippodrome.
She will also be hosting and singing with Cabaret Against the Machine at LIVE AND STRIPPING! on Sunday 1st May at Todmorden Hippodrome.
She will also be teaching her BUMP'N'GRIND WORKSHOP on Saturday 30th April at The Todfellows Space.
(Photo credit: Neil Kendall)