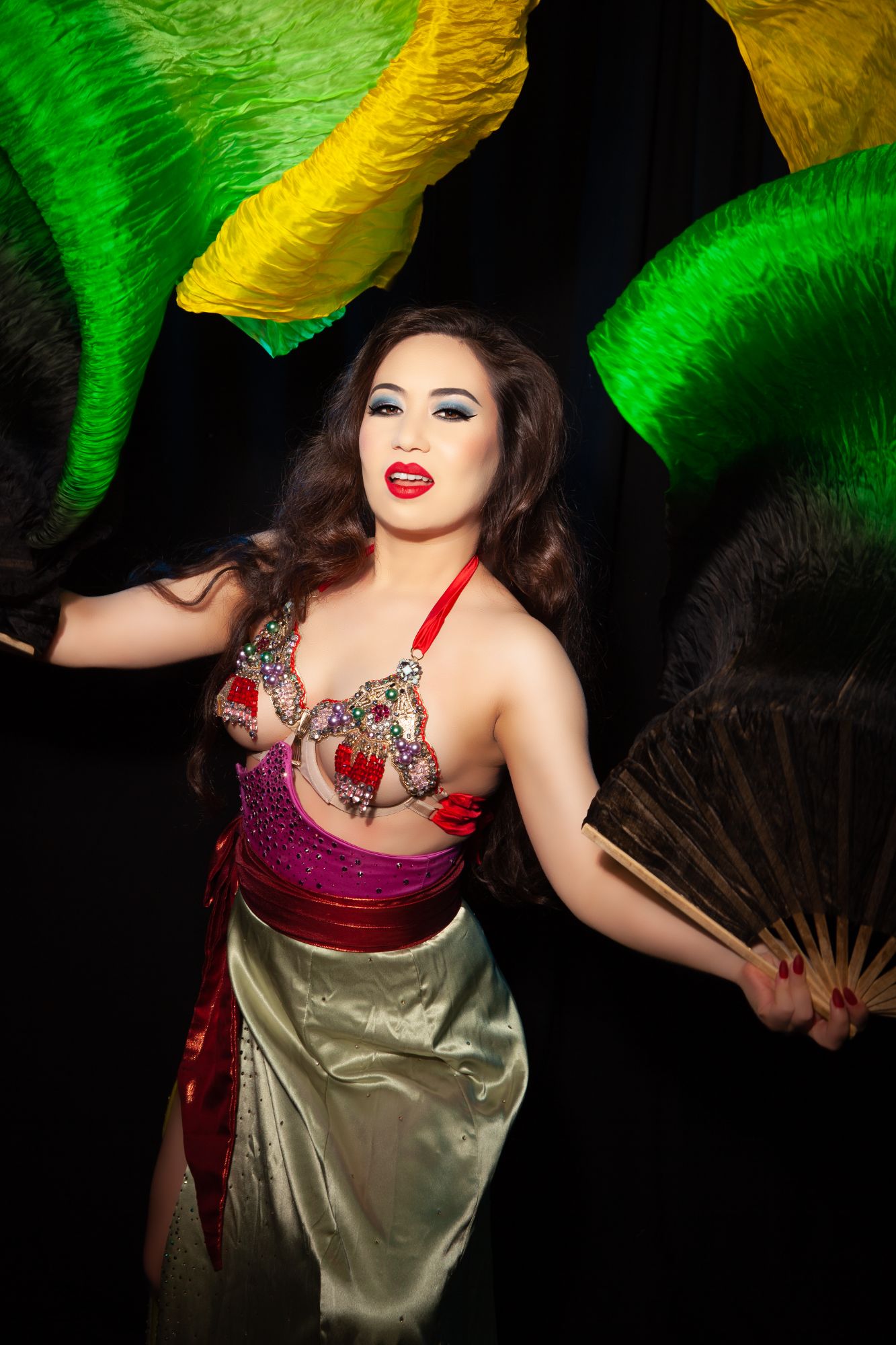 Sugary spawn of Satan and reigning Miss Burlesque UK Evelyn Carnate has a taste for all things sweet, sexy, silly or subversive.
'The Shapeshifting Showgirl' plays saccharine to dark, sensual to smart to downright tart & twisted!
Evelyn is also a director, producer & one of the founders of Queer Asian Cabaret Collective 'The Bitten Peach'. This Peach is once bitten but NEVER shy.
Evelyn will be performing at the HBBF GALA at Todmorden Hippodrome on Saturday 29th April.
Photo Credit: Claire Seville