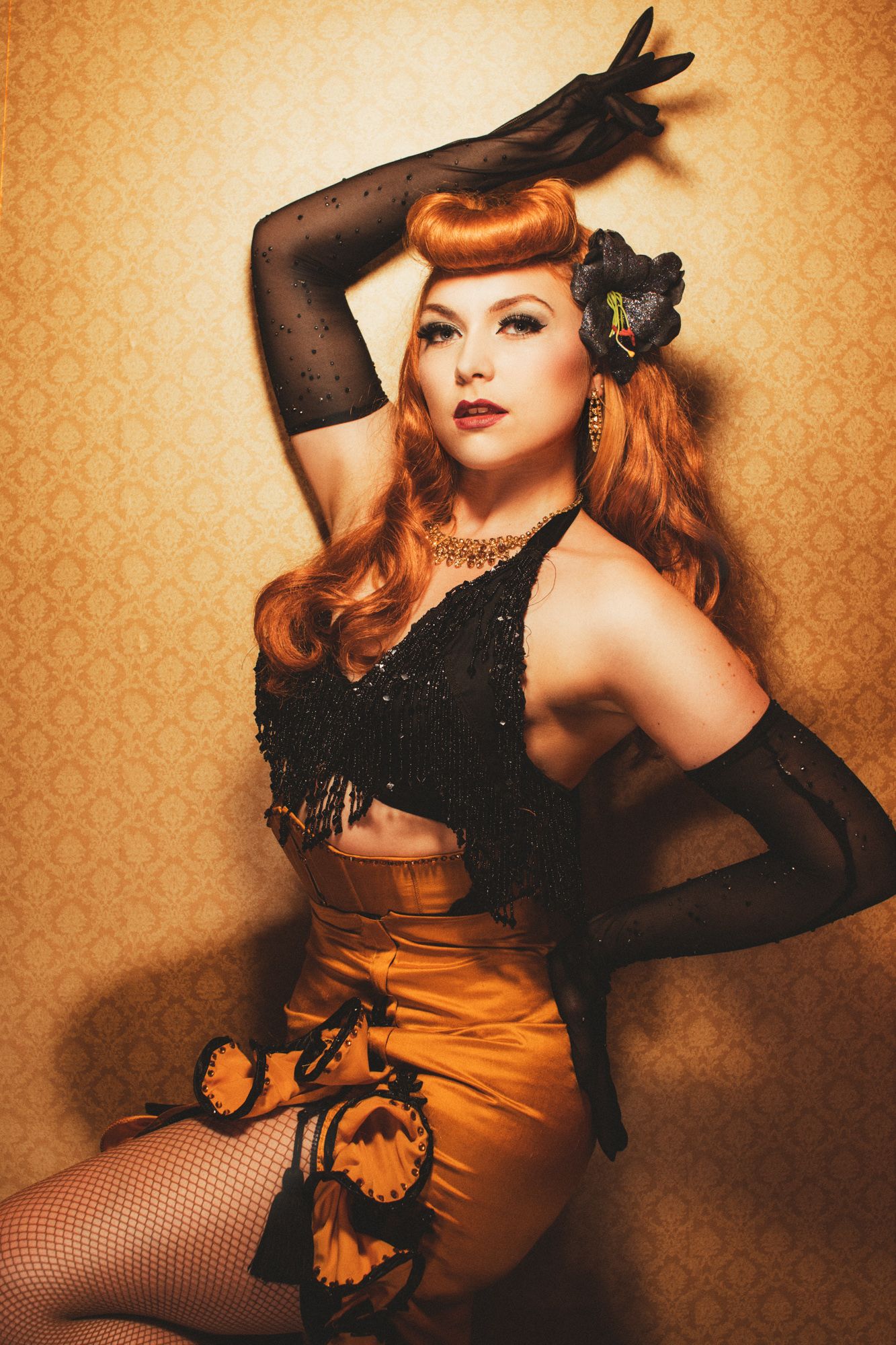 With a cheeky smile and a raised eyebrow, Felicity Furore pays homage to the golden age of burlesque, when a dropped glove and a meaningful look sent pulses racing.
Taking burlesque back to its beginnings in comedy and satire, Felicity revels in the tongue in cheek nature of the art form. Her acts celebrate and subvert the traditional showgirl image, blending classic striptease with character, pop culture and comedy.
Having been consistently ranked among the top burlesque performers in the UK by 21st Century Burlesque, Felicity can be found dazzling audiences all around the country and across Europe.

Felicity Furore will be performing at the HEBDEN BRIDGE BURLESQUE FESTIVAL GALA on Saturday 30th April at Todmorden Hippodrome.
(Photo Credit: Scott Chalmers)