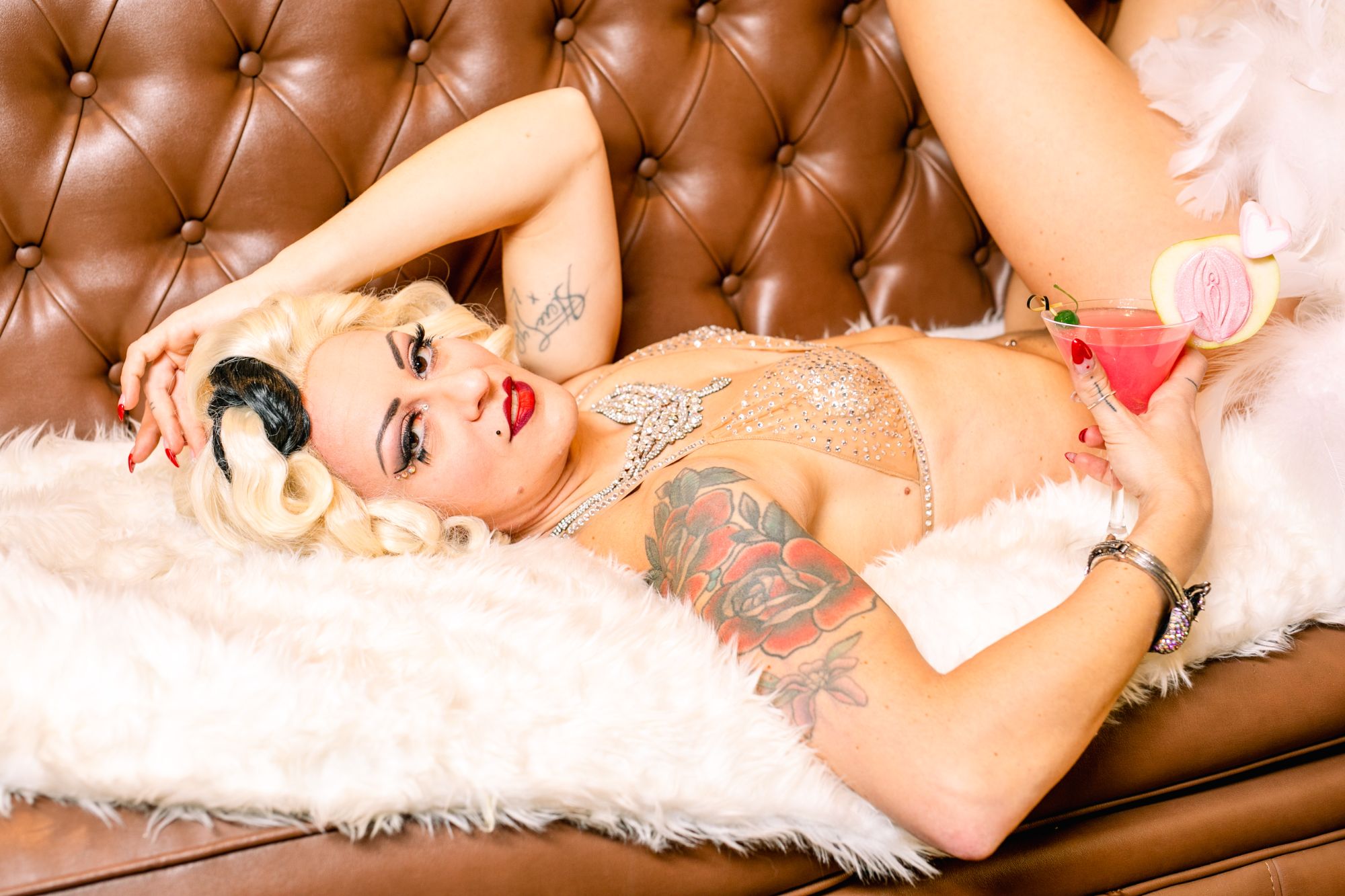 Born in Rome, Freaky grew up studying ballet from the age of 5. In 2006 she shifted her attention to belly dance and in 2011 became captivated by the dramatic and magical world of Burlesque and started studying in Rimini.
The year after, as Freaky Candy, she started performing, as established performer in a burlesque troupe, at many different theatres across Italy.
In June 2014 she starts her solo career, frequently studying with International Burlesque Stars.
During the next years she performs in the most famous festivals around the world.
She is the first and the only Italian coach teaching at BurlyCon, the only burlesque education convention in America and she is one of the founding members of the Teacher's Lounge Mastermind with Indigo Blue.
Freaky will be performing at LIVE & STRIPPING! on Sunday 30th April Todmorden Hippodrome. She will also be on the Judging Panel for LEGEND IN THE MAKING on Thursday 27th April at Todmorden Hippodrome and will be teaching her workshop ISIS WINGS FOR BURLESQUE on Sunday 30th April at The Todfellows Space.
Photo credit: Margherita Cenni