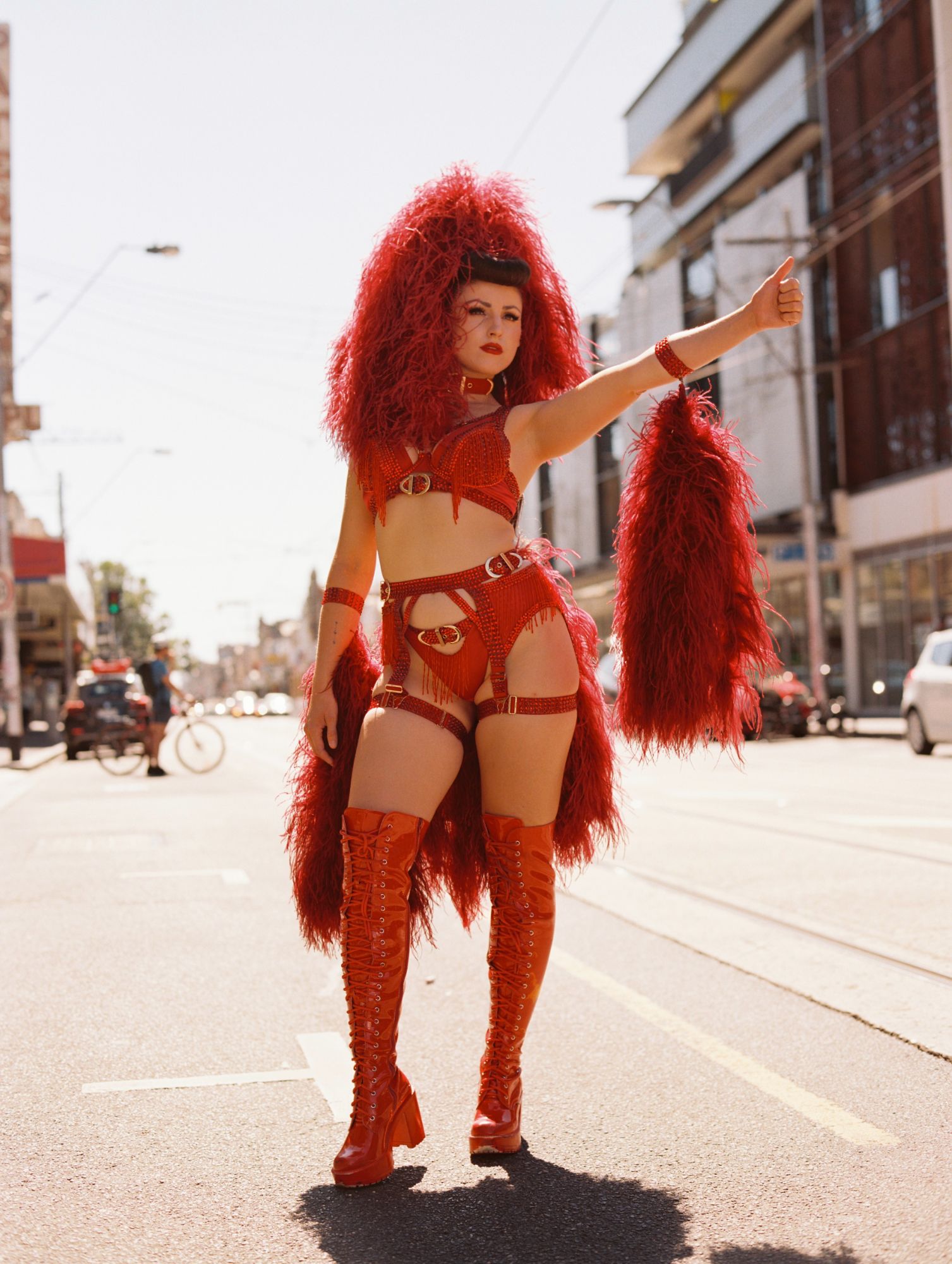 Gina Stirling: putting the 'G' in 'G Spot' and revealing herself as a radical, queer, self-loving act.
Australia based Gina has been performing internationally in Burlesque, cabaret and musical theatre for over two decades. One of her career highlights was being voted into 21st Century Burlesques 'Top 50 Most Influential Burlesque Figures' in 2021 world wide.
As well as being a performer, Gina is a freelance life model and a dance instructor. She is extremely passionate about body confidence, sexual empowerment, compersion and seeing her students flourish through dance.
Feast your eyes on this femme fatale as she allures you into her world of pleasure.
Gina will be performing at THE HBBF GALA on Saturday 29th April Todmorden Hippodrome.
She will also be teaching her workshop BIG PUSSY ENERGY on Saturday 29th April at The Todfellows Space.