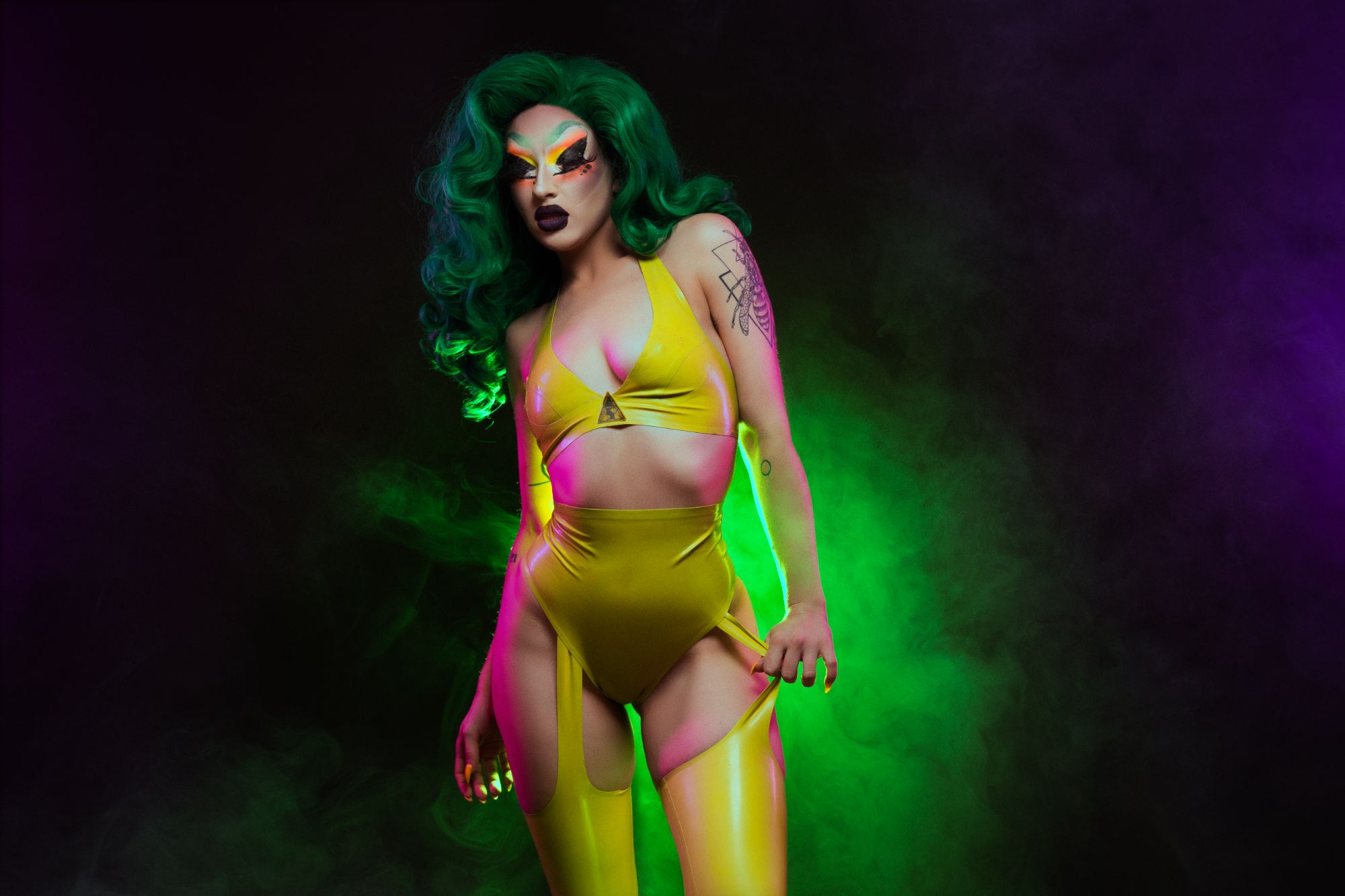 Drag Queen, Sideshow Nut and Lizard Lady - Lolo Brow has been recognised at the forefront of Neo-Burlesque.
Since flopping on to stage in 2010 this London based Queer has performed in shows across the globe from KitKat Club in Berlin, a national tour of Australia (The Little Death Club) and Lucha Britannia in Bethnal Green.
Infamous for her award winning comedy burlesque acts, Brow is also well known for her deep political interest, diverse skills ranging from fire to whips and a lack of morality.
Lolo will be hosting THE LATE NIGHT QUICKIE on Friday 28th April at Todmorden Hippodrome.
Photo credit: Scott Chalmers