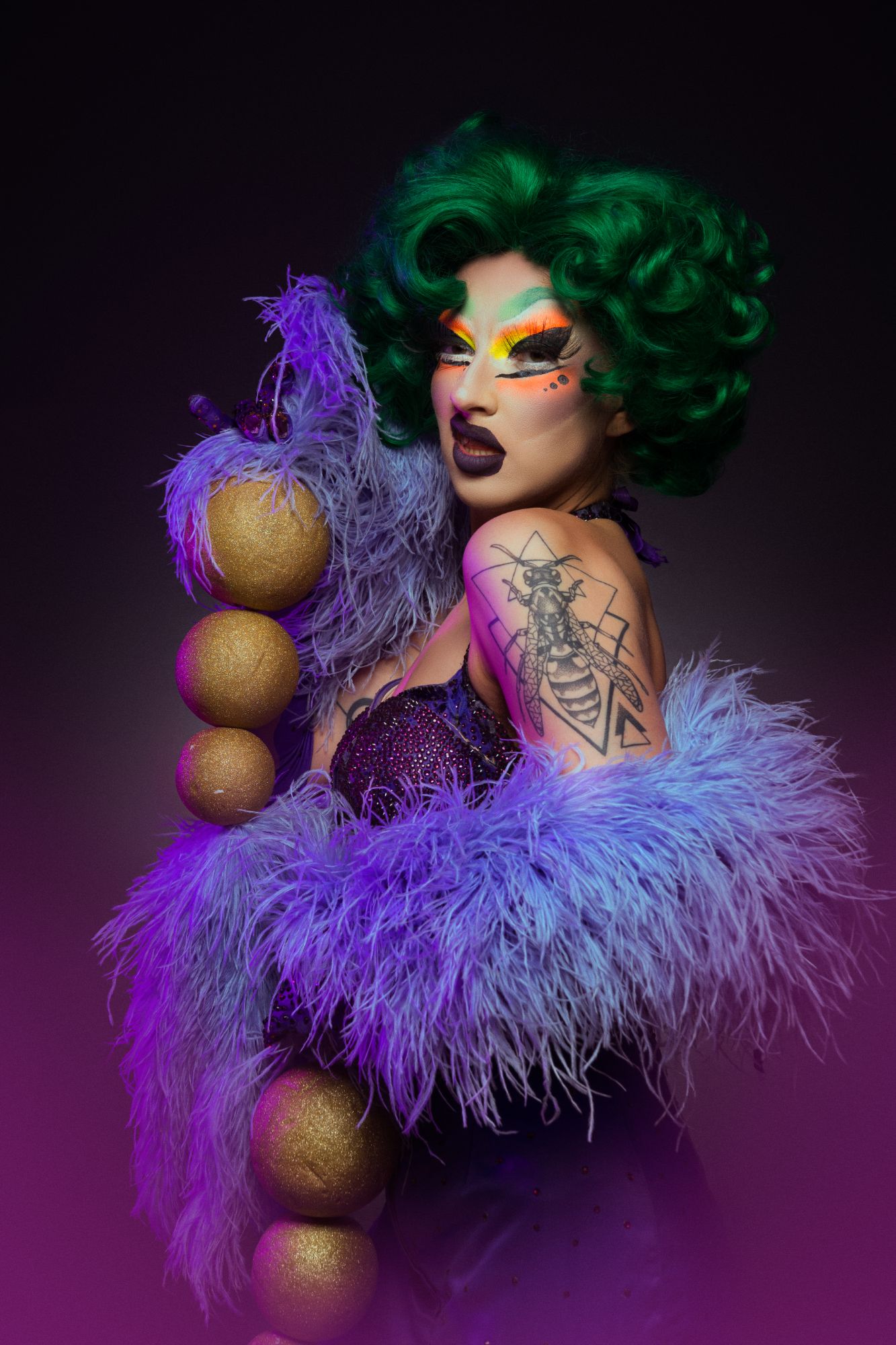 Drag Queen Sideshow nut and Lizard Lady, Lolo Brow, has been recognised at the forefront of Neo-Burlesque.
Since flopping on to stage in 2010 this London based Queer has performed in shows across the globe from KitKat Club in Berlin, a national tour of Australia (The Little Death Club) and Lucha Britannia in Bethnal Green.
Infamous for her award winning comedy burlesque acts, Brow is also well known for her deep political interest, diverse skills ranging from Fire to whips and lack of morality.
As one of London's "Female Drag Queens" Brow has been fortunate to share the stage with Drag icons such as Adore Delano and Latrice Royale. As well as being the one of the first "Bio Queens" to be asked to perform and speak at Drag World UK 2018.
Along side some beautiful awards over the years, including her first ever award; runner up in Burlesque Idol (House of Burlesque) 2011, Lolo Brow now happily sits at no.5 in The Top 10 Burlesque Performers UK and no.38 Worldwide (21st Century Burlesque) 2019.
Since Graduating from Central school of Speech and Drama 2012, Brow has not only performed but has produced many successful shows such as Are You Game? and Derangium. She is most proud to be one of 3 creators (Scarlett O'Hora and Lilly SnatchDragon) for LADS, which has been running for 3 years and recently Sold Out at The Bush Theatre.
The launch of her solo-Lo show Attention Seeker alongside Producers UK at the Vaults Festival 2018 was beautifully received and then went on to Underbelly Spiegel Tent (London) and Bosco Tent (Brighton).
(Photo Credit: Scott Chalmers)