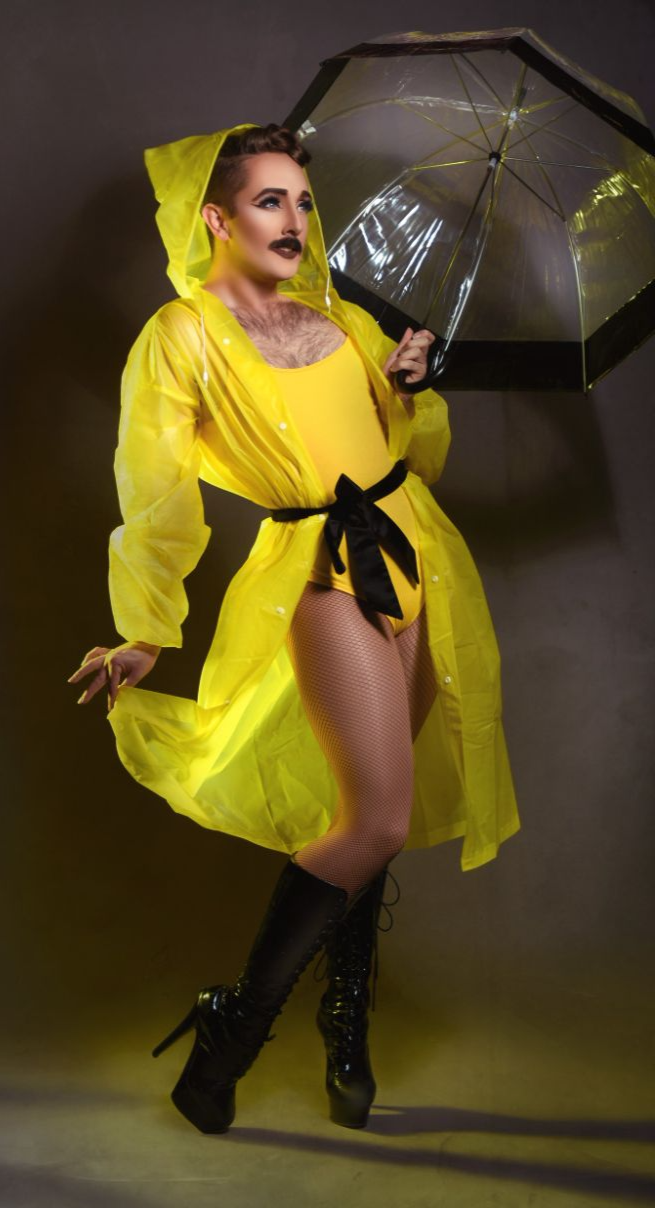 Mercury Presents, the more vocal cousin of Pi the Mime, has toured the world as an international cabaret host with Party Like Gatsby, Fraulein Frauke Presents and The House of Q - which they co-founded in 2015 with Neil Kelso and Felicity Furore.
In London, they are a recognised cabaret figure who, alongside presenting some of the capital's biggest shows, has created and developed a musical on LGBTQ+ history called Queerstory (which has appeared at the Royal Stratford Theatre and the Paines Plough Festival) and the variety night Break a Lash, giving musical theatre the cabaret makeover with international stars like Jolie Papillon, Demi Noire, Jake Dupree and Lilly Snatchdragon.
Writer, singer, compere, Mercury is most commonly described as 5% suave, 95% total raging idiot.
Mercury will be hosting THE LATE NIGHT QUICKIE on Friday 29th April at Todmorden Hippodrome and will also be teaching their THE ART OF CONNECTION workshop on Saturday 30th April at The Todfellows Space.
(Photo credit: V's Anchor Studio)