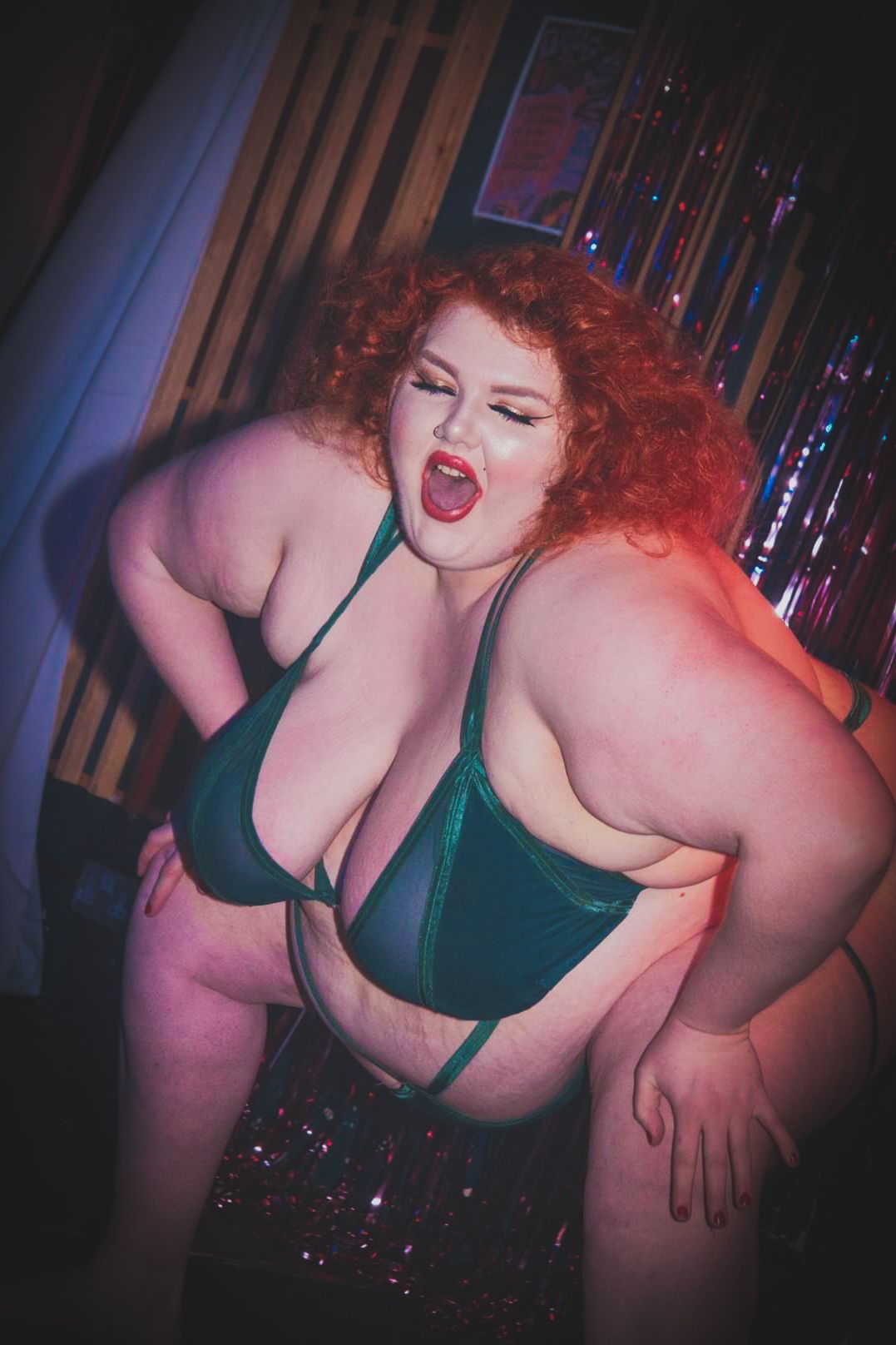 (Manchester, UK)
Piggy Rox is the bad ass with the fat ass a disability liberator; serving super sized body rolls and thick thighs. She thrusts out to fill the soul, roll the mind and unhinge the shackles of a body bound in illness. She's a disibilibabe just shaking what gluttony and her mama gave her.
Piggy Rox is the coming together of juxtaposed worlds. Held in the chains of disability but with one hand peeling back the pain to shove unrelenting body love, sass, fierce, and power into the minds of the observer.
Finalist in Cork Burlesque Festival's 'Rising Rebel'.
Piggy will be competing in LEGEND IN THE MAKING on Thursday 30th April at Hebden Bridge Little Theatre.
(Photo Credit: Robyn Dewhurt)