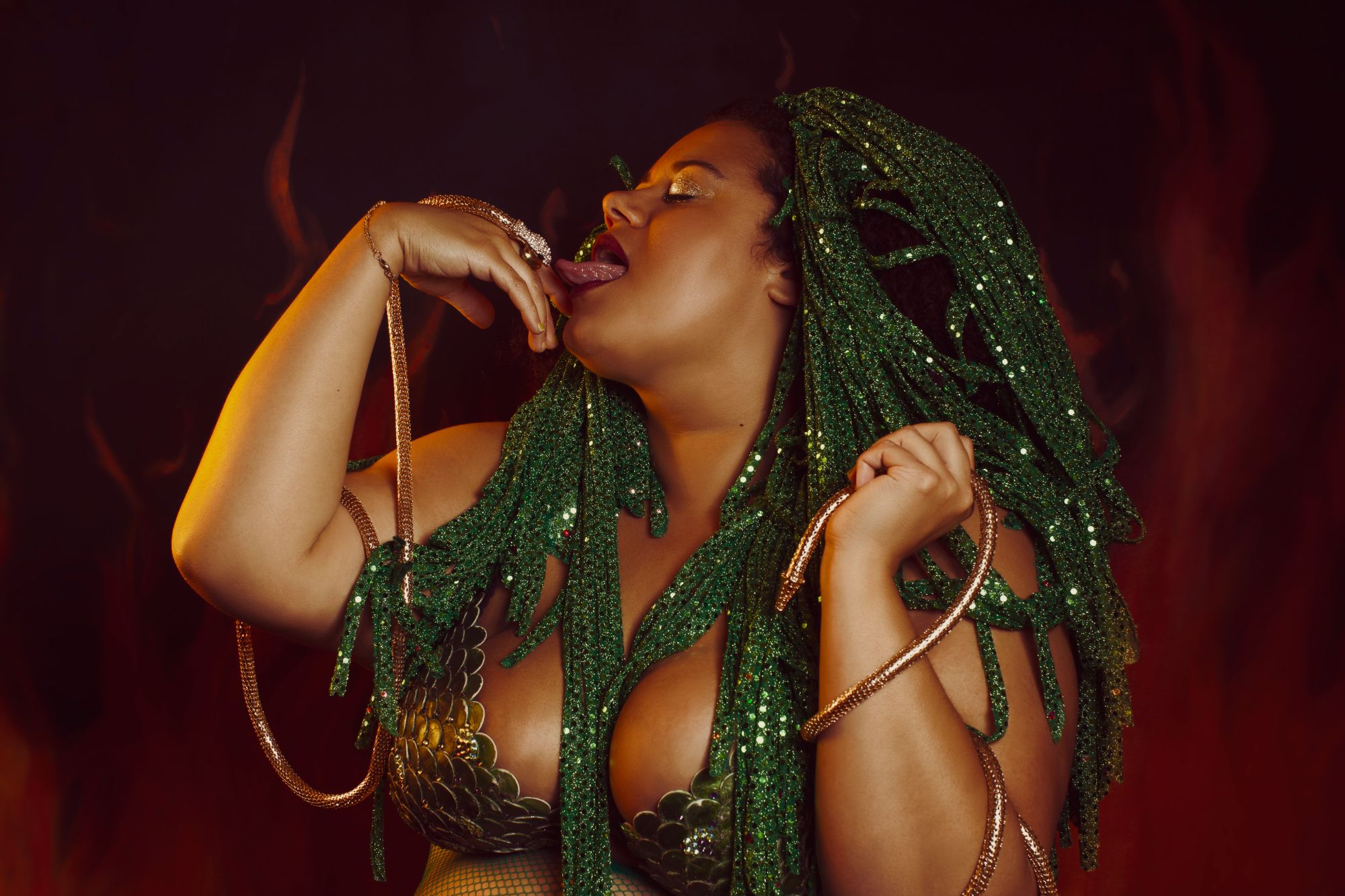 A dash of dynamite, a sprinkle of sass and a whole lotta booty shaking that really packs a punch!
Gaze upon her if you dare! This award winning neo burlesque babe will bring you to your knees with each bodaciously beautimous body ripple.
Born out of the Hebden Bridge Little Theatre and having awoken from a long restful sleep, she's ready to stomp, bump and bring the patriarchy down.
Rita will be performing at THE LATE NIGHT QUICKIE at Todmorden Hippodrome on Friday 28th April.
Photo Credit: Kirsty Garland