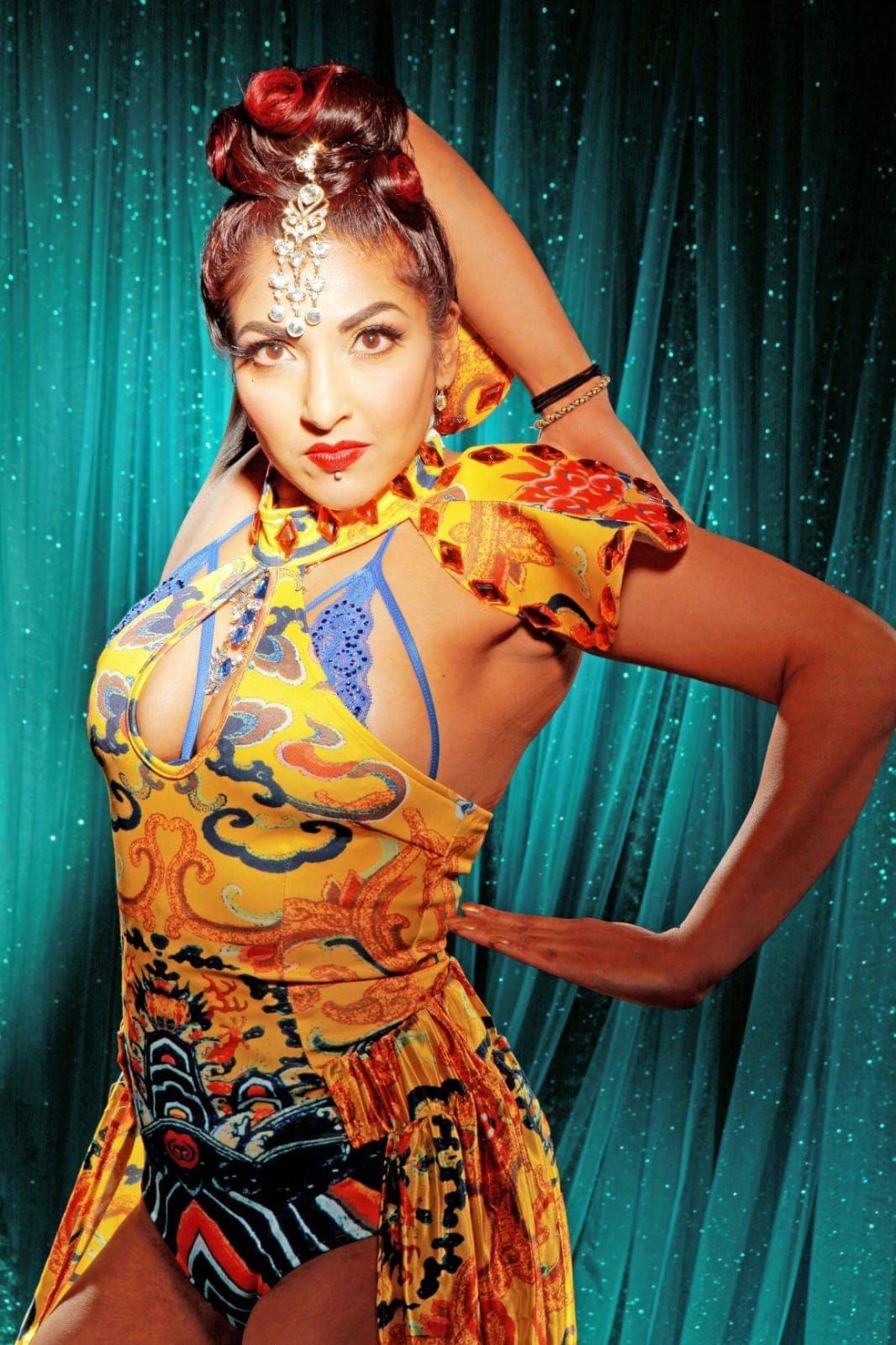 Emerging from a cloud of black smog is The Dirti 69, hailing from the exotic far eastern land of Dudley!
Inspired by the glitter and glam of frankly anywhere else, she spread her wings to Liverpool.
Re-igniting her passion for dance and circus, she's shaken her glittery tail feather all the way to Rio Carnival and back.
Dirti will be performing at THE COCOA BUTTER CLUB at Hebden Bridge Little Theatre on Friday 1st May.
(Photo Credit: Neil Kendall)