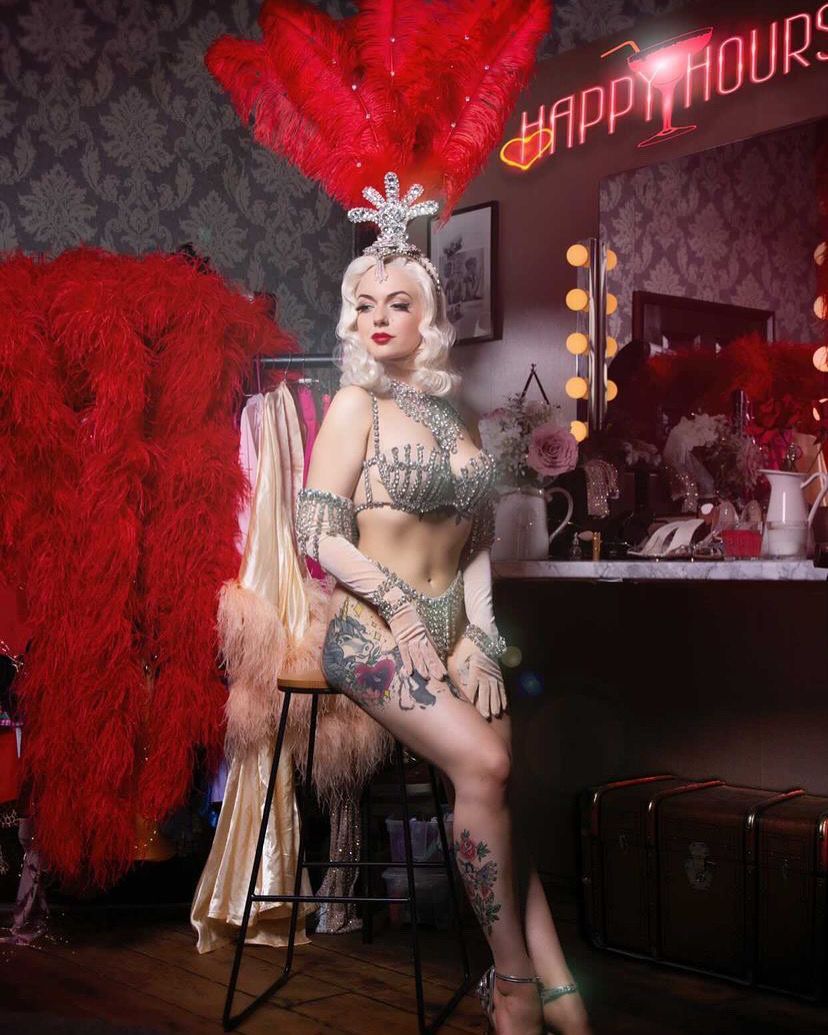 A pinup sex kitten who is sweet like sugar and just as bad as butter…
She's a bombshell glamazon with a whole lot of sleaze!
This international starlet has bumped the grind at notable shows all over! She's the classic burlesque dancer aka the vintage stripper - Its Miss Baby Daisy
Baby Daisy will be performing at LIVE & STRIPPING! on Sunday 30th April at Todmorden Hippodrome.
She will also be teaching her workshop: "GIDDY UP!" on Sunday 30th April at The Todfellows Space.
Photo credit: Phil Maires