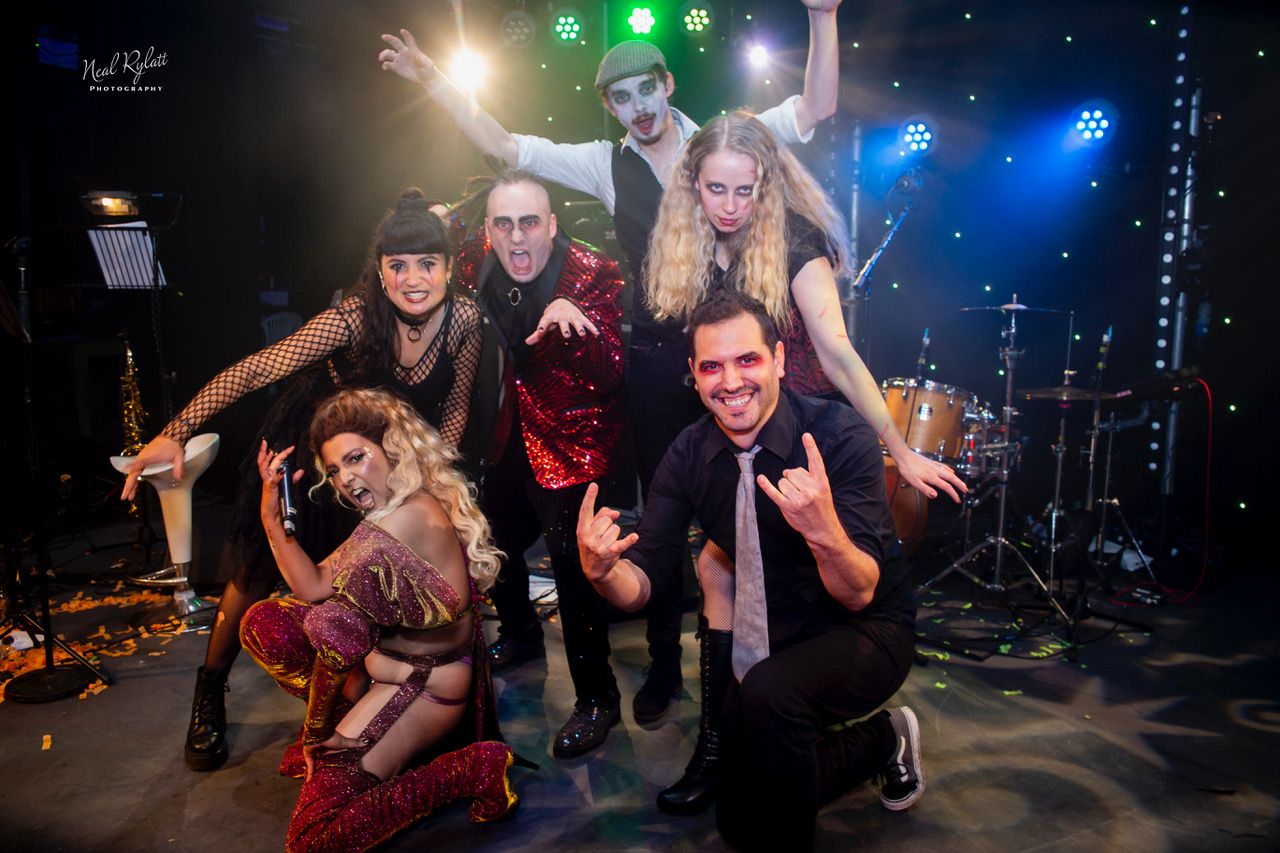 Cabaret Against The Machine
Cabaret Against The Machine are a 6-piece jazz-rock band who mix the crushing funky rhythms of Rage Against The Machine with the smooth Jazzy sensibilities of Ella Fitzgerald.
Featuring:
Sidge Rushton (Musical Director, Bass & Artiphon): Provider of the big low end.
Cece Sinclair (Lead Singer): Beyonce meets Chaz & Dave.
Lewis Wheeler (Guitar): He's going to slip on his g string and do it with a strap on.
Oriol Sala (Drums): If you need a funky groove he's got the ride idea...
Sophia Dignam (Violin): She always fancies a fiddle!
Danny Wares (Saxophone): Oozing with sax appeal!
With 40 years of combined music experience from some of the best function band musicians, touring artists, and RNCM conservatoire graduates in the UK. They have featured at sold out shows at Hebden Bridge Burlesque Festival and The Frou Frou Club plus Kendall Calling Festival 2018 & 2019.
Cabaret Against The Machine twist your favourite pop, rock and classic tunes into a sexy, sleazey rumpus that will make you want to strut and shake your butt!
"The live band kept the crowd dancing and played amazingly, especially as we finished the night singing as one to 'This Is Me' from The Greatest Showman, which is no surprise as this was most assuredly one of the greatest shows I have ever seen!" - The Mancunion
Cabaret Against the Machine will perform at LIVE AND STRIPPING! on Sunday 1st May at Todmorden Hippodrome.
(Photo credit: Neal Rylatt)