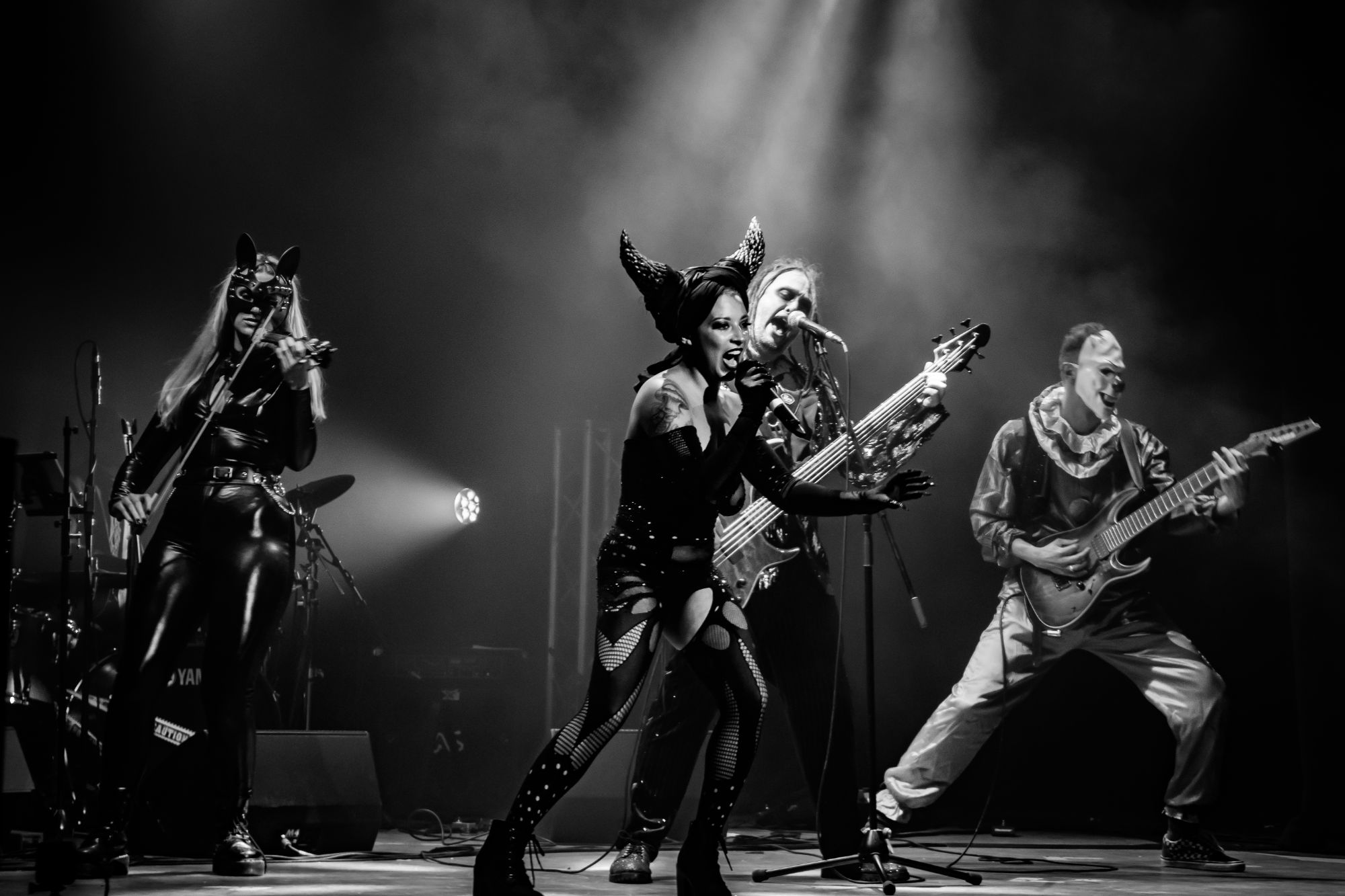 Cabaret Against The Machine
Cabaret Against The Machine are a 6-piece jazz-rock band who mix the crushing funky rhythms of Rage Against The Machine with the smooth Jazzy sensibilities of Ella Fitzgerald.
Lead by musical director and burlesque bassist Sidge Rushton and fronted by cabaret queen singer Cece Sinclair. CATM features virtuoso musicians from some of the UK's best function bands, experienced touring artists, and RNCM conservatoire graduates. They have featured at sold out shows at Hebden Bridge Burlesque Festival, Kendal Calling, The Frou Frou Club plus residencies at Escape To Freight Island and Peaky Blinders Manchester.
Cabaret Against The Machine twist your favourite pop, rock and classic tunes into a sexy, sleazey rumpus that will make you want to strut and shake your butt!
"The live band kept the crowd dancing and played amazingly, especially as we finished the night singing as one to 'This Is Me' from The Greatest Showman, which is no surprise as this was most assuredly one of the greatest shows I have ever seen!" - The Mancunion
Cabaret Against the Machine will perform at LIVE AND STRIPPING! on Sunday 30th April at Todmorden Hippodrome.
(Photo credit: Tony Heath)