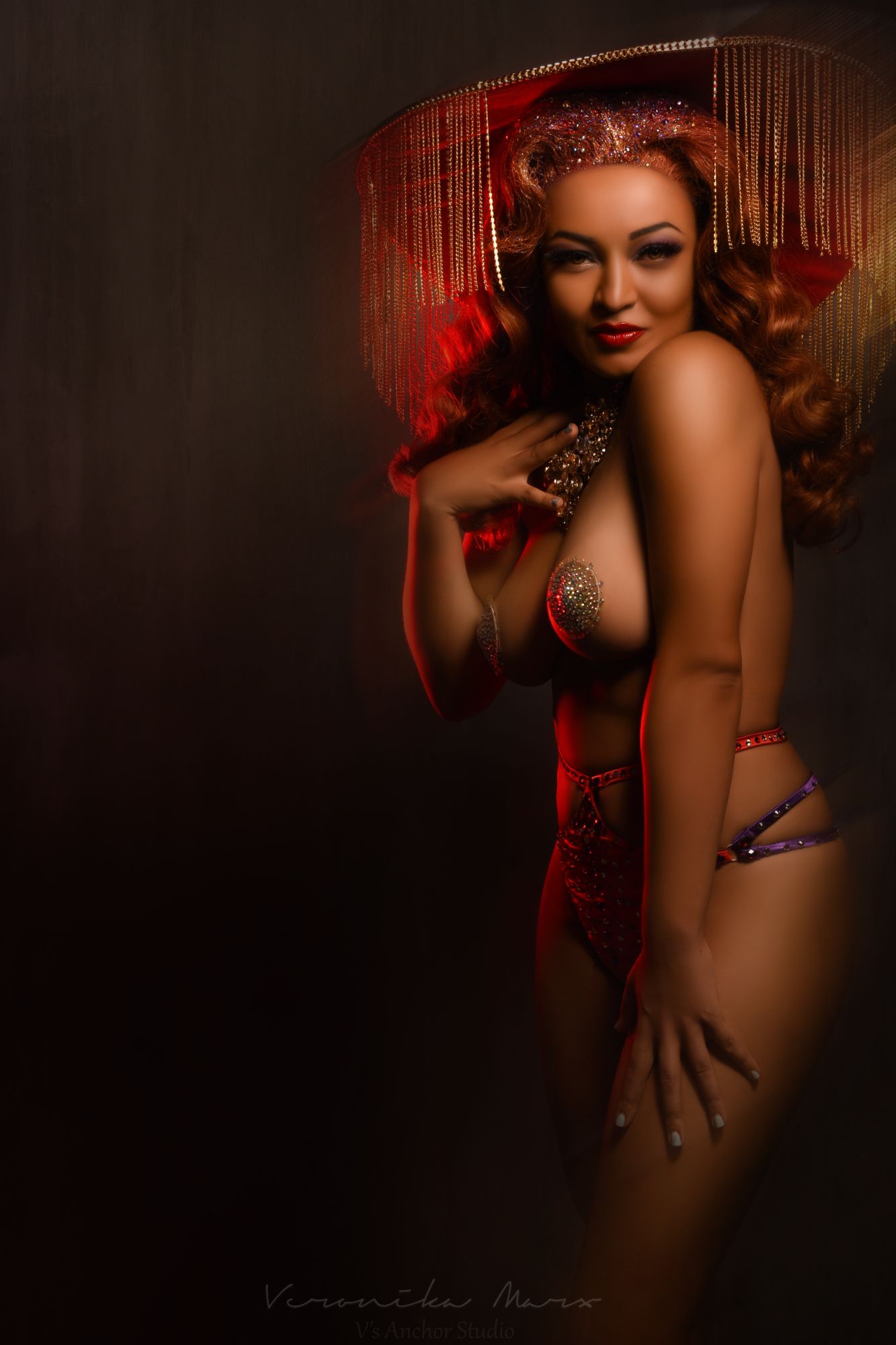 Voted Number 1 most influential burlesque figure twice in the UK, and currently ranked Number 3 most influential burlesque artist IN THE WORLD, Cleopantha has taken the international burlesque scene by storm. She is reknown for pushing the boundaries of burlesque, fusing her high energy dance style with both humour and the art of tease.
Having recently worked for the infamous Cardi B, performing at the rapper's 30th birthday party in Los Angeles, Cleopantha is redefining what the majority believe burlesque to be. Her acts are in dedication to her love of music and culture and she is inspired by those who have been an important influence in her life.
She is a London based artist but a proud Northerner at heart, having been born and raised in the city of Manchester, UK. Cleopantha trained professionally at The Northern School of Contemporary Dance before stepping into the glorious world of burlesque. Her burlesque accolades include Hebden Bridge Burlesque Festival (UK), Bristol Burlesque Festival (UK), Stuttgart Burlesque Festival (Germany) and Manchester Burlesque Festival (UK).

Cleo will be performing at THE HBBF GALA on Saturday 29th April at Todmorden Hippodrome and will also be teaching her RAVE IT UP! workshop on Sunday 30th April at The Todfellows Space.
(Photo credit: V's Anchor Studio)