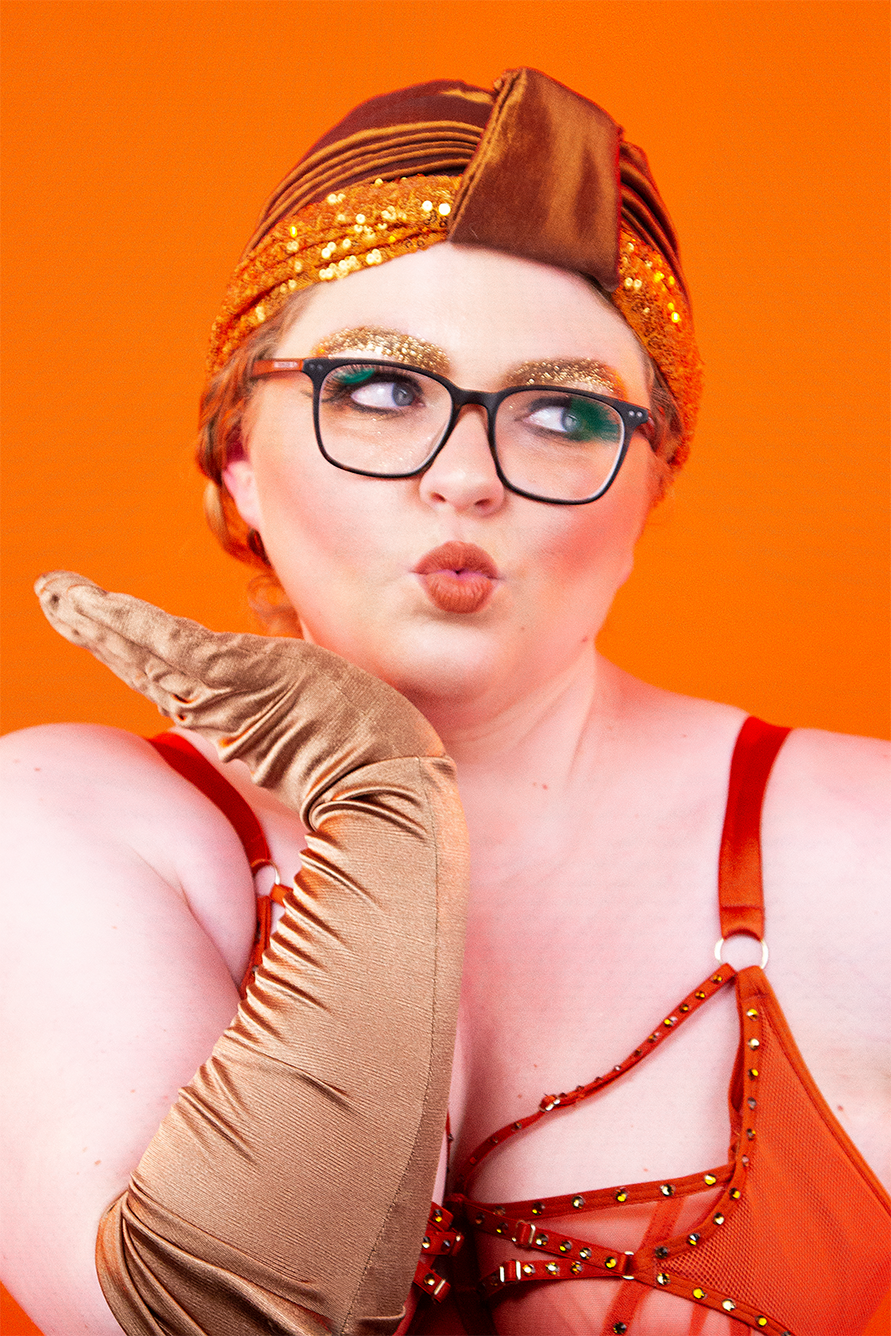 (Manchester, UK)
Crème Chiboust is a Manchester based performer trained by Lady Wildflower who made her Burlesque solo debut at Hebden Bridge Little Theatre in 2022.
She has come a long way (across the M62) and gained a few curves since her childhood ballet dancing days and has now found burlesque where she can be the showgirl she always knew she was, deep inside.

Crème Chiboust is the delicious filling in your fancy pastry: sweet, cheeky and ready to ooze out at you. Elegant and sumptuous, butter wouldn't melt in her mouth, or would it?

With Crème you get to have your cake, and eat it! With legs as long as the queue to see her tasty treats, she will delight audiences with her goods which are delicious, just a little bit naughty and definitely moreish.
Crème Chiboust will be competing in LEGEND IN THE MAKING on Thursday 27th April at Todmorden Hippodrome.
Photo credit: Fake Trash Studio