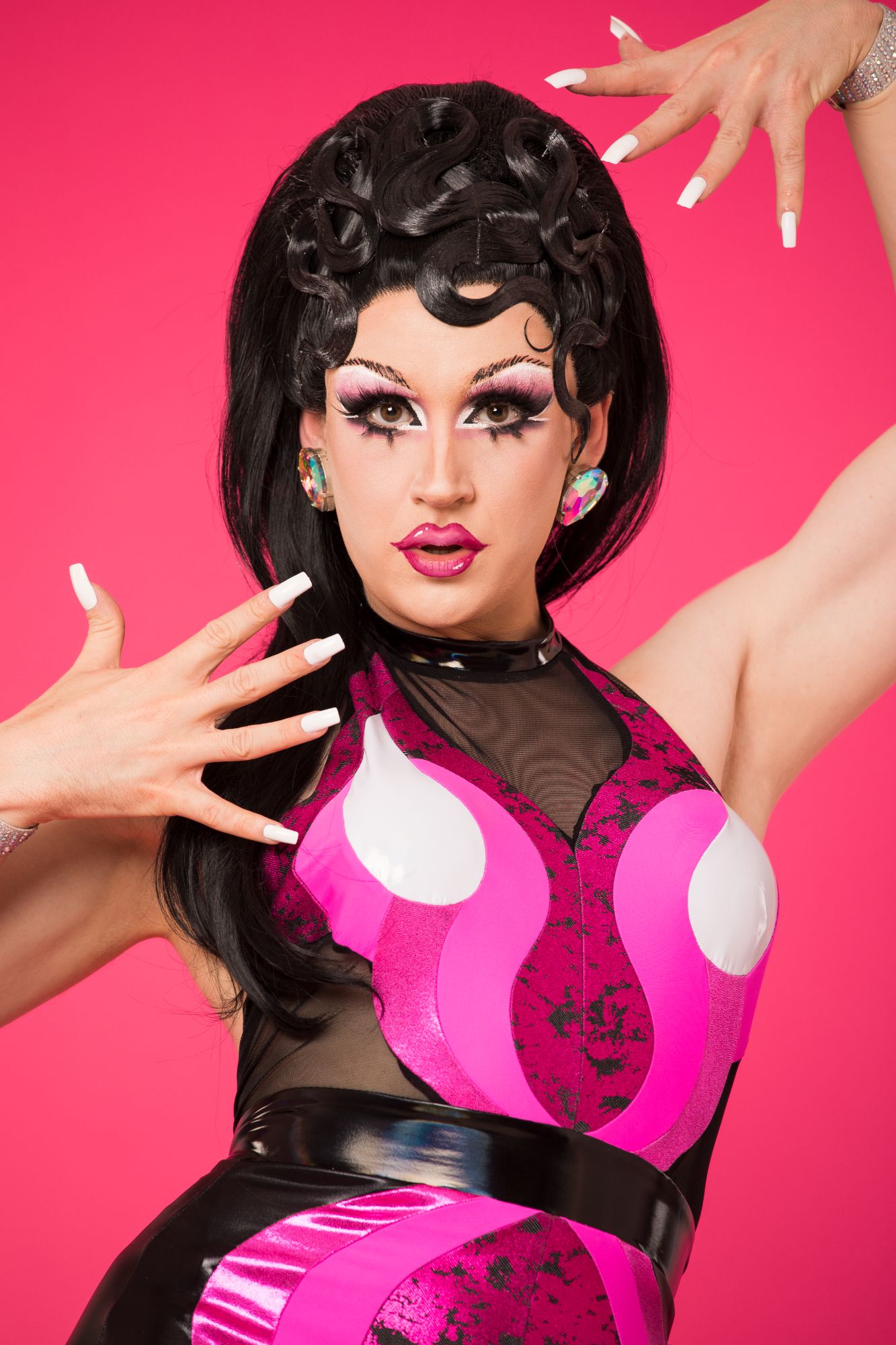 Find her up and down the aisles, in the supermarket car park at 3am, or upturned going rusty in a ditch.
Completely bonkers, utterly delightful and always at 100mph, Dolly Trolley is a Yorkshire-born bombshell based in London. Since debuting in early 2017, she quickly became a household name of the UK drag and cabaret scene known for high energy drag and burlesque acts, fierce dance moves, hilarious comedy parodies, rip-roaring hosting, and queer fitness classes.
She's a regular feature of London's top cabarets and drag shows, placed 2nd in Miss Burlesque UK 2019, performed in burlesque festivals across the UK, Europe and in Australia, entertained at various UK music festivals, is assistant producer for Pride in London's "Pride's Got Talent", and created London's draglesque variety show, Cabaret Sauvignon.

Dolly Trolley is a versatile drag queen full of surprises, and most commonly reviewed: "I'm exhausted just from watching".
Dolly will be performing at LAUGH YOUR KNICKERS OFF on Friday 28th April at Todmorden Hippodrome.

She will also be bringing her DRAG AEROBICS class to The Todfellows Space on Saturday 29th April.

She will be hosting her DRAG BINGO event on Sunday 30th April at Nan Moor's.