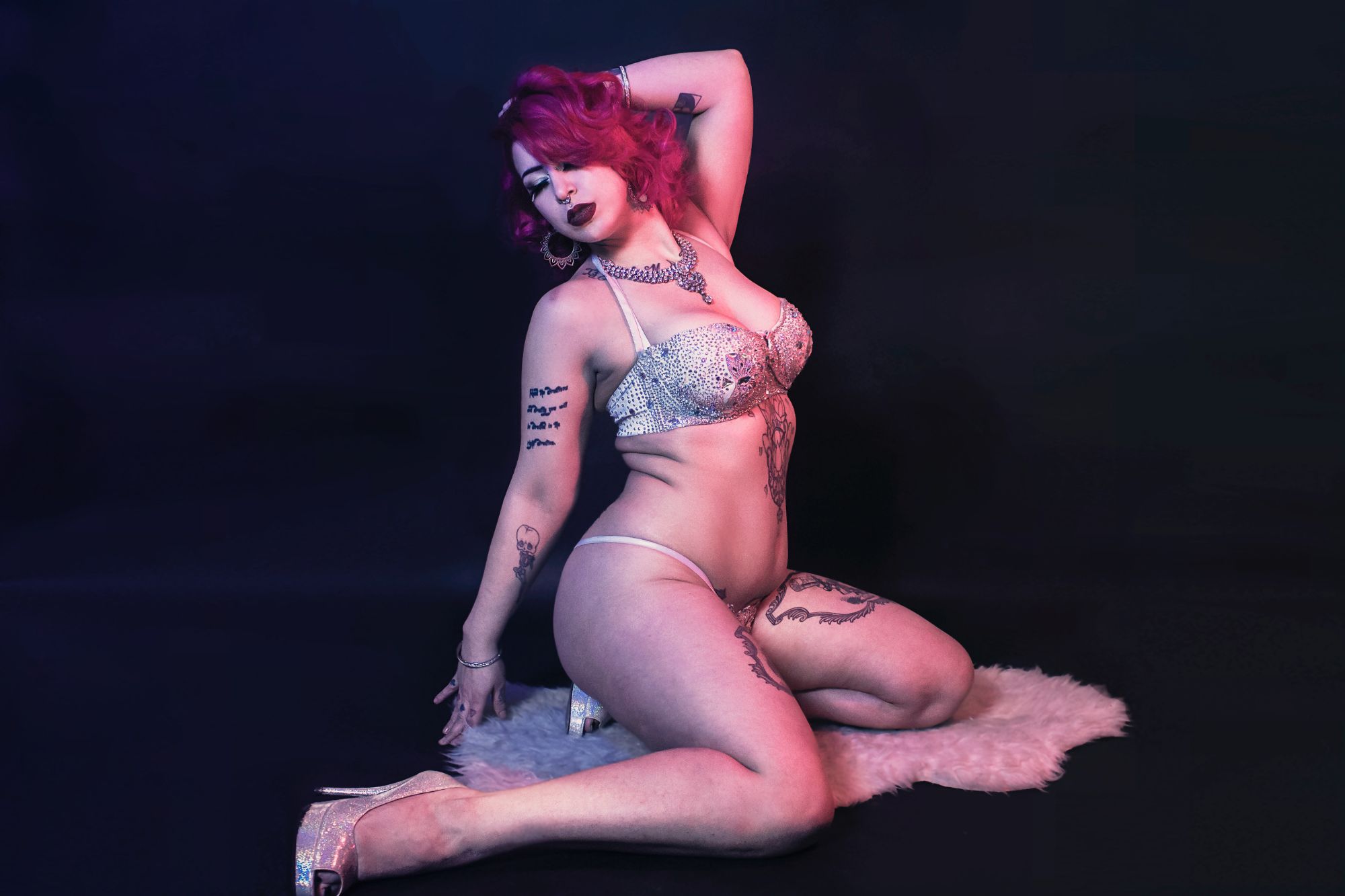 Professional teaser and crowd pleaser: Luna TikTok is an award winning Latinx Burlesque & Drag performer.
Since dropping on the NYC burlesque scene in 2013, "The Tickin' Time Bombshell" has blown up internationally, dazzling and seducing crowds all around the world .
With a fabulous fusion of filth, ferocity and raw sensuality, Luna is a multifaceted delight to the senses that'll always have you comin' back for more!
See Luna performing LIVE at the HEBDEN BRIDGE BURLESQUE FESTIVAL - LOCKDOWN EDITON! online show on Saturday 2nd May.