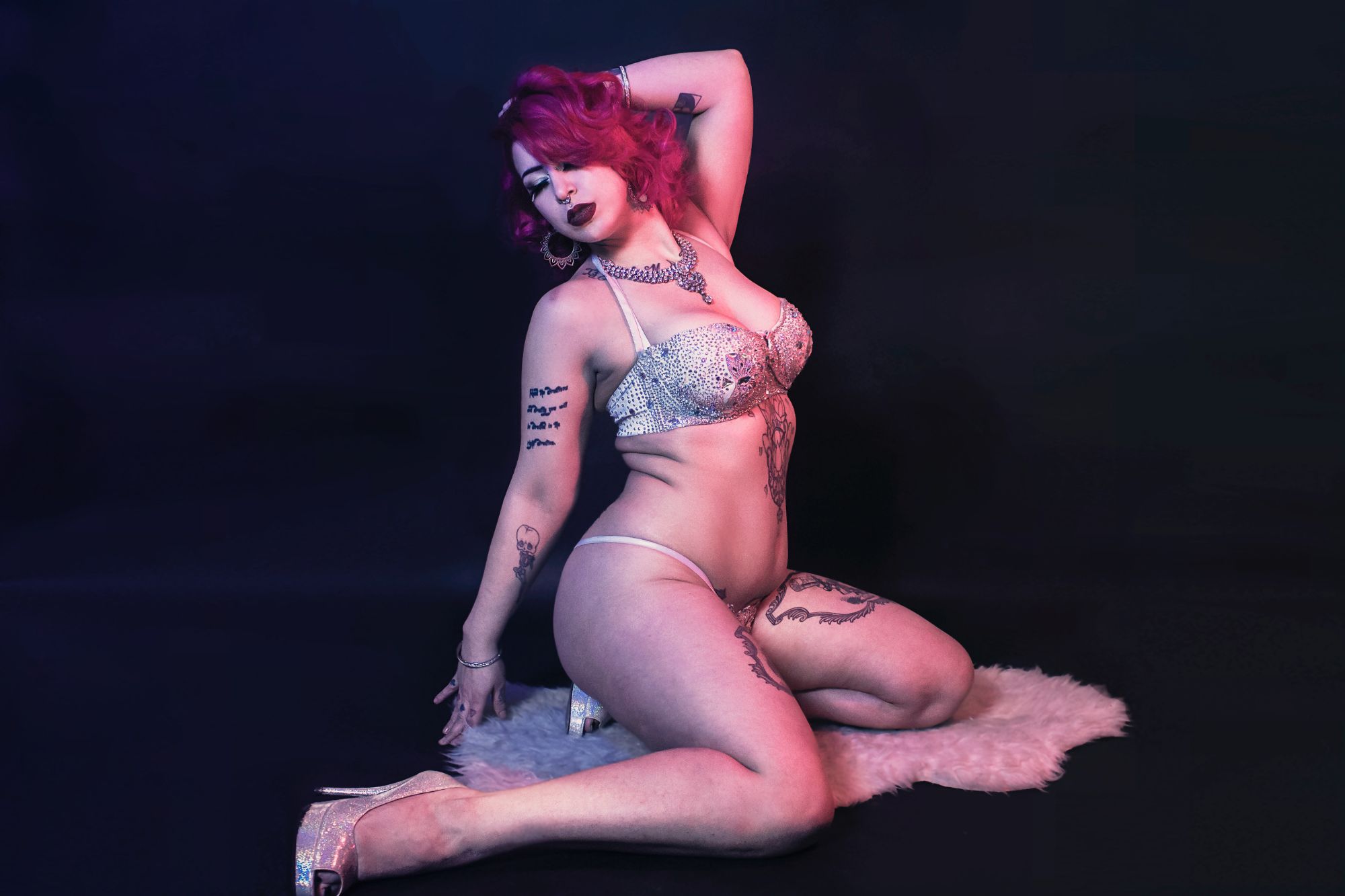 Professional teaser and crowd pleaser: Luna TikTok is an award winning Latinx Burlesque & Drag performer.
Since dropping on the NYC burlesque scene in 2013, "The Tickin' Time Bombshell" has blown up internationally, dazzling and seducing crowds all around the world .
With a fabulous fusion of filth, ferocity and raw sensuality, Luna is a multifaceted delight to the senses that'll always have you comin' back for more!
Luna will be performing at THE COCOA BUTTER CLUB at Hebden Bridge Little Theatre on Friday 1st May.