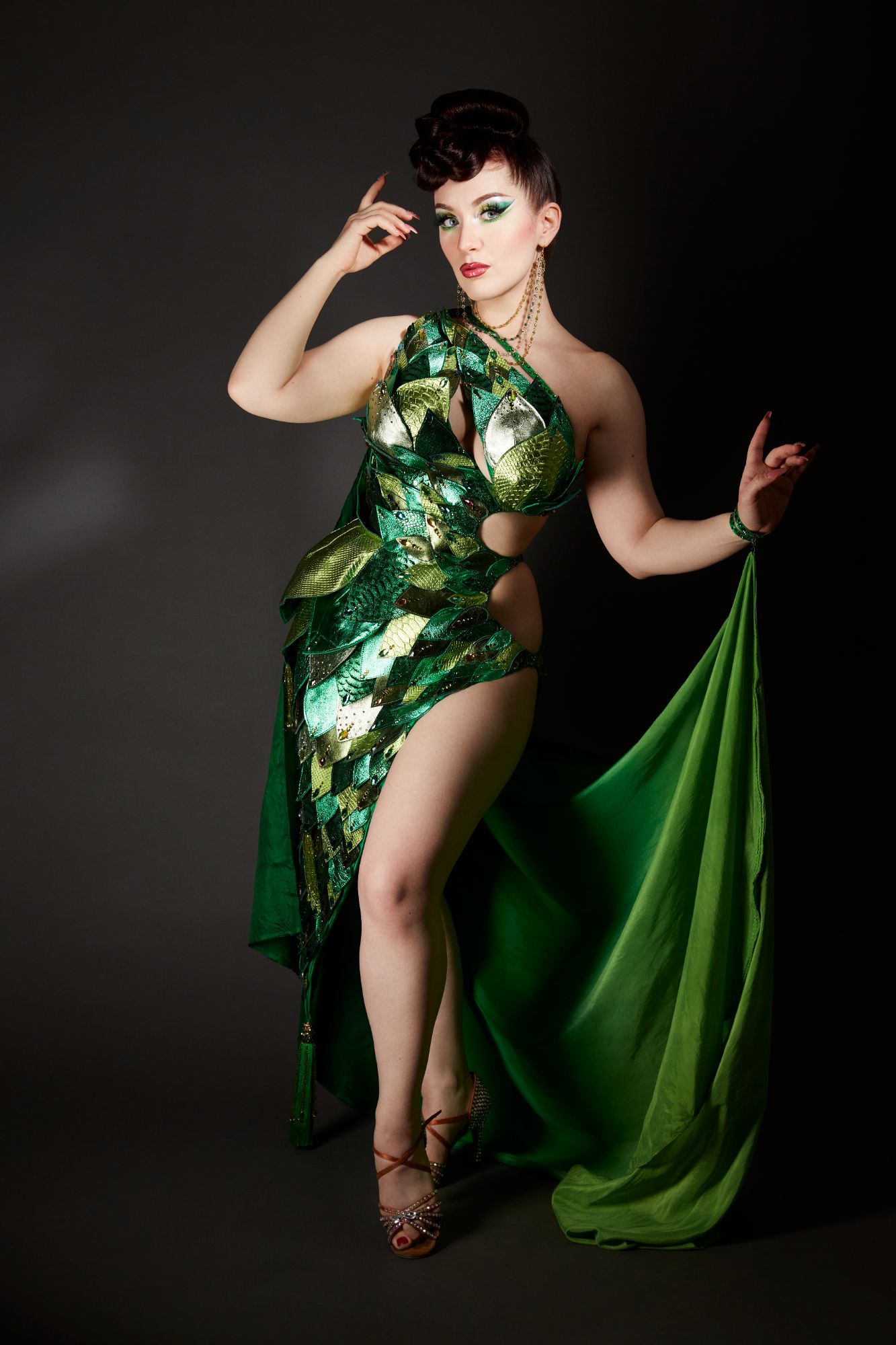 Our international headliner, joining us directly from New York, USA: Queen of Burlesque, Miss Exotic World 2018.
Medianoche, dubbed "Sin in an Hourglass", has charmed audiences throughout the U.S.A. and around the world -- from select venues in Europe and as far as Singapore, Australia, and Russia.
Medianoche has been featured for ten years running in 21st Century Burlesque's list of Top 50 Burlesque performers worldwide. She was crowned Queen of Burlesque in New Orleans, and was awarded the prestigious title of Miss Exotic World at the Burlesque Hall of Fame in Las Vegas.
Medianoche will be headlining the HBBF GALA at Todmorden Hippodrome and will be teaching her workshop TWIRLING TASSELS at The Todfellows Space, both on Saturday 29th April.
She will also be on the Judging Panel for LEGEND IN THE MAKING at Todmorden Hippodrome on Thursday 27th April.
Photo credit: Pixel Vixen Imaging