About Us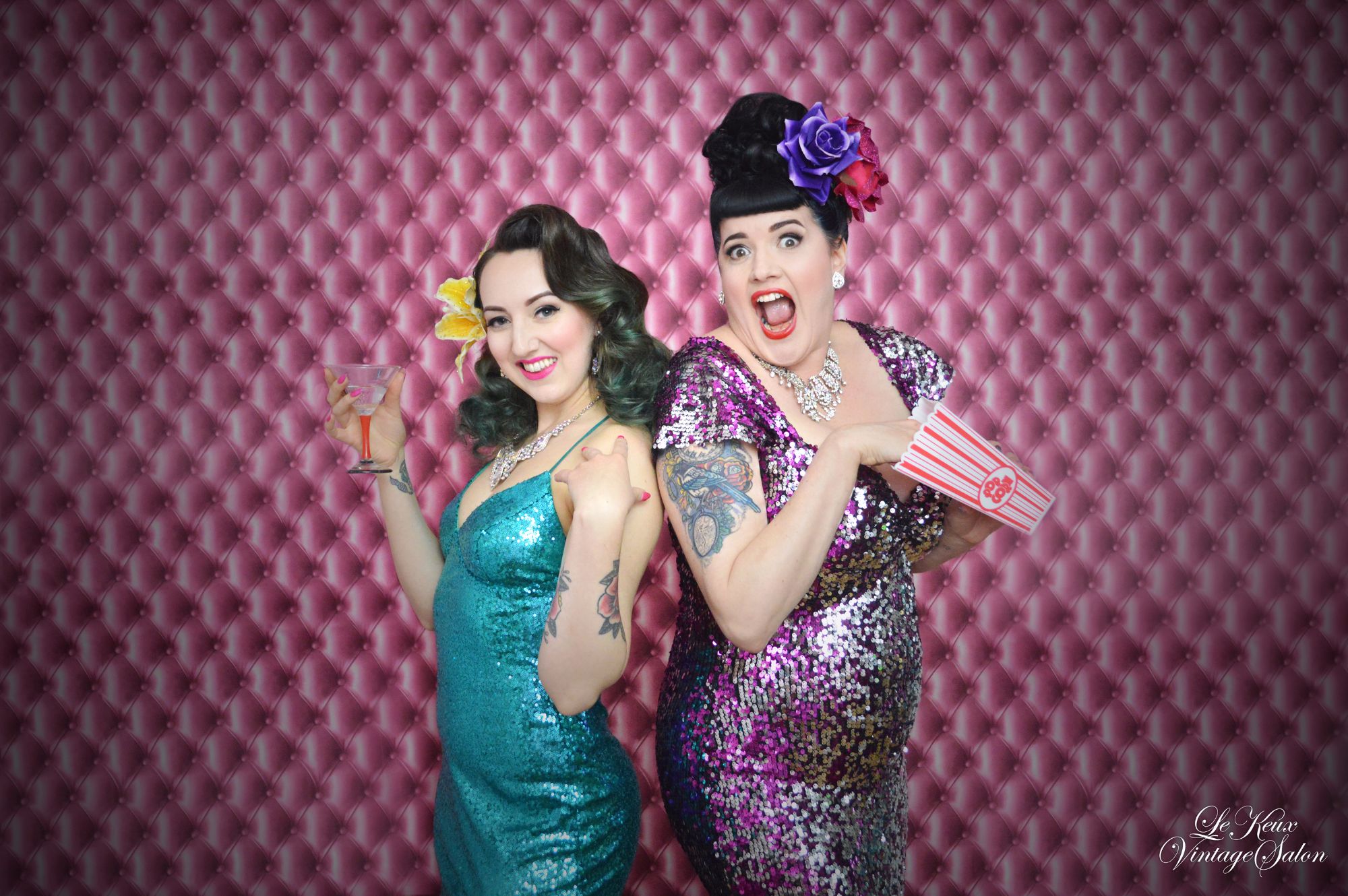 Hebden Bridge Burlesque Festival is the lovechild of Burlesque performers & producers, Lady Wildflower and Heidi Bang Tidy. Together they have over fifteen year's experience of staging live events and burlesque shows. They have built a reputation for staging spectacular events across the North of England. In addition to HBBF, Heidi & Wildflower have also worked together to produce Green Eggs & Glam at The Dancehouse Theatre, Manchester, Champagne & Showgirls in Halifax & Bradford and Dr Sketchy's Hebden Bridge.
Lady Wildflower is an internationally acclaimed Burlesque artist who has toured the globe performing all over Europe, China and New York since 2008. She was voted in the Top 20 UK Burlesque Performers of 2014, 2015 & 2016 by 21st Century Burlesque. She was also nominated for "Best British Burlesque Performer" at The Burlesque Awards and The Sexhibition Awards.
Wildflower is also the producer of The Frou Frou Club Burlesque & Cabaret Show, which has been entertaining audiences in Hebden Bridge, Todmorden, Ramsbottom & Grimsby since 2011.
Wildflower is also a well respected and in demand Burlesque tutor. She teaches regular courses in Manchester and Leeds and travels the UK and internationally teaching workshops and one-to-one coaching.
Heidi Bang Tidy's Bang Tidy Burlesque Show has been a hit with audiences across Yorkshire over the last 4 years, with a regular residency in Bradford. prior to retiring from stripping In 2017, Heidi's solo comedy burlesque performances were a celebration of British eccentricity with routines inspired by budgies and lollipop ladies. She performed solo and in a comedy double act, Tidy & Tips. HBT is now a much sought-after burlesque and cabaret compere, who is guaranteed to use the word "vagina" at least once during every show...
2018 marks the sixth year of Hebden Bridge Burlesque Festival. What started as relatively small 2 day event has grown to be one of the biggest events of it's kind in Europe. If you are looking for a healthy portion of fabulous, featuring some of the best performers from the world of burlesque and alternative cabaret, served up with a great big dollop of Yorkshire hospitality, then Hebden Bridge Burlesque Festival is the place to be.
Click HERE to listen to Dr Ellen Wright's podcast interview with HBBF producers Heidi Bang Tidy & Lady Wildflower