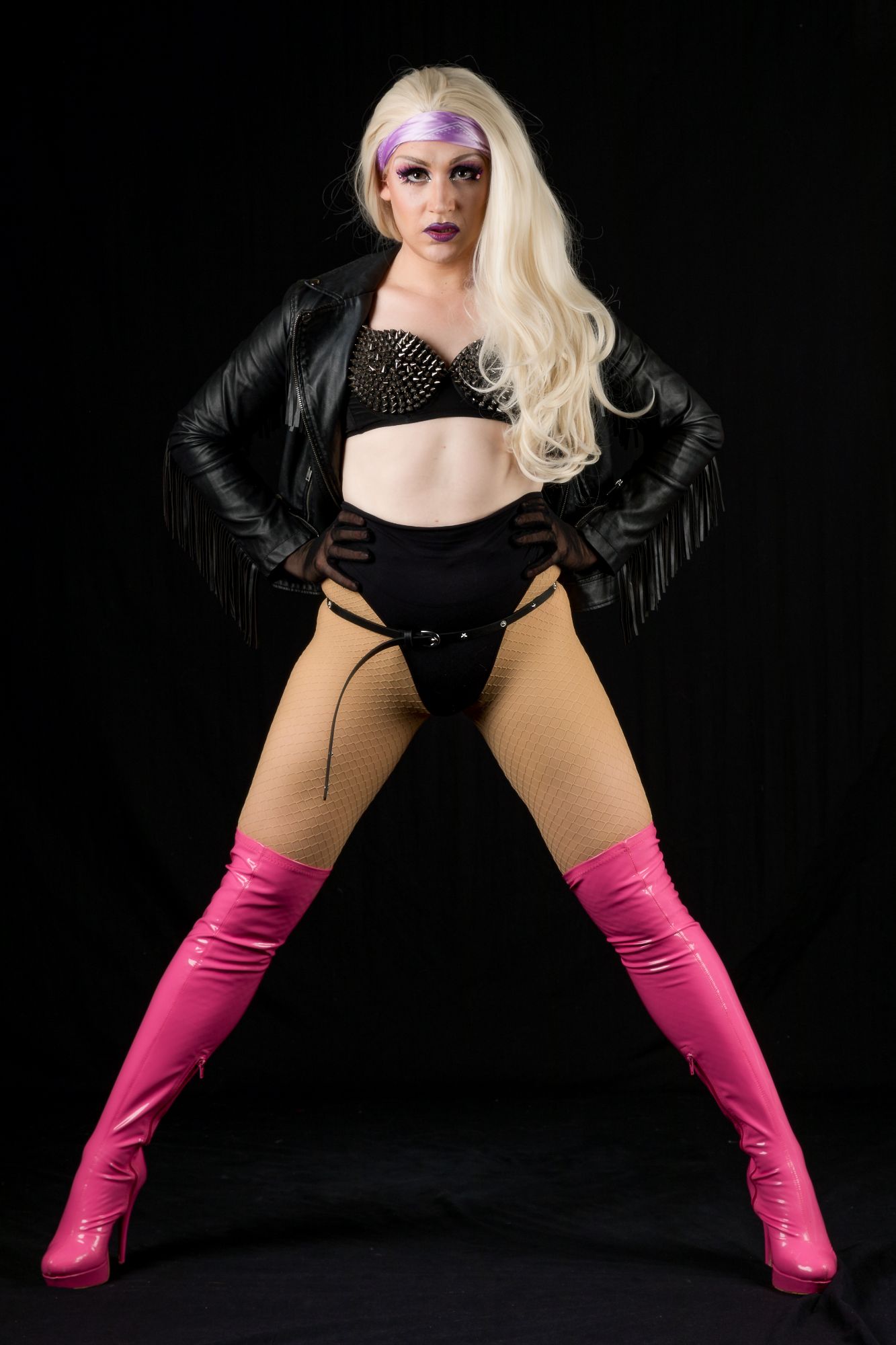 Dolly Trolley: camp, comical, one hundred miles an hour.
Dolly is one of London's most versatile drag queens, known for her high-energy and ludicrous parodies that concoct lipsync, dance and burlesque.
Within months of debuting in 2017, Dolly was listed by World of Wonder as one of the UK's 12 Hottest Up & Coming Drag Queens, which she quickly lived up to as she performed across the UK, and took to stages in Europe and Australia.
Her most common review is "I'm exhausted just from watching" and she fills any stage with her wild charisma and hysteria.
Dolly will be performing at LAUGH YOUR KNICKERS OFF! on Friday 3rd May at Hebden Bridge Little Theatre.
She will also be bringing her DRAG BINGO event to HBBF on Sunday 5th May.
Dolly will also be teaching her BEGINNERS TAP DANCING workshop on Sunday 5th May at The Salem Centre.
(Photo credit: Venus Photography)