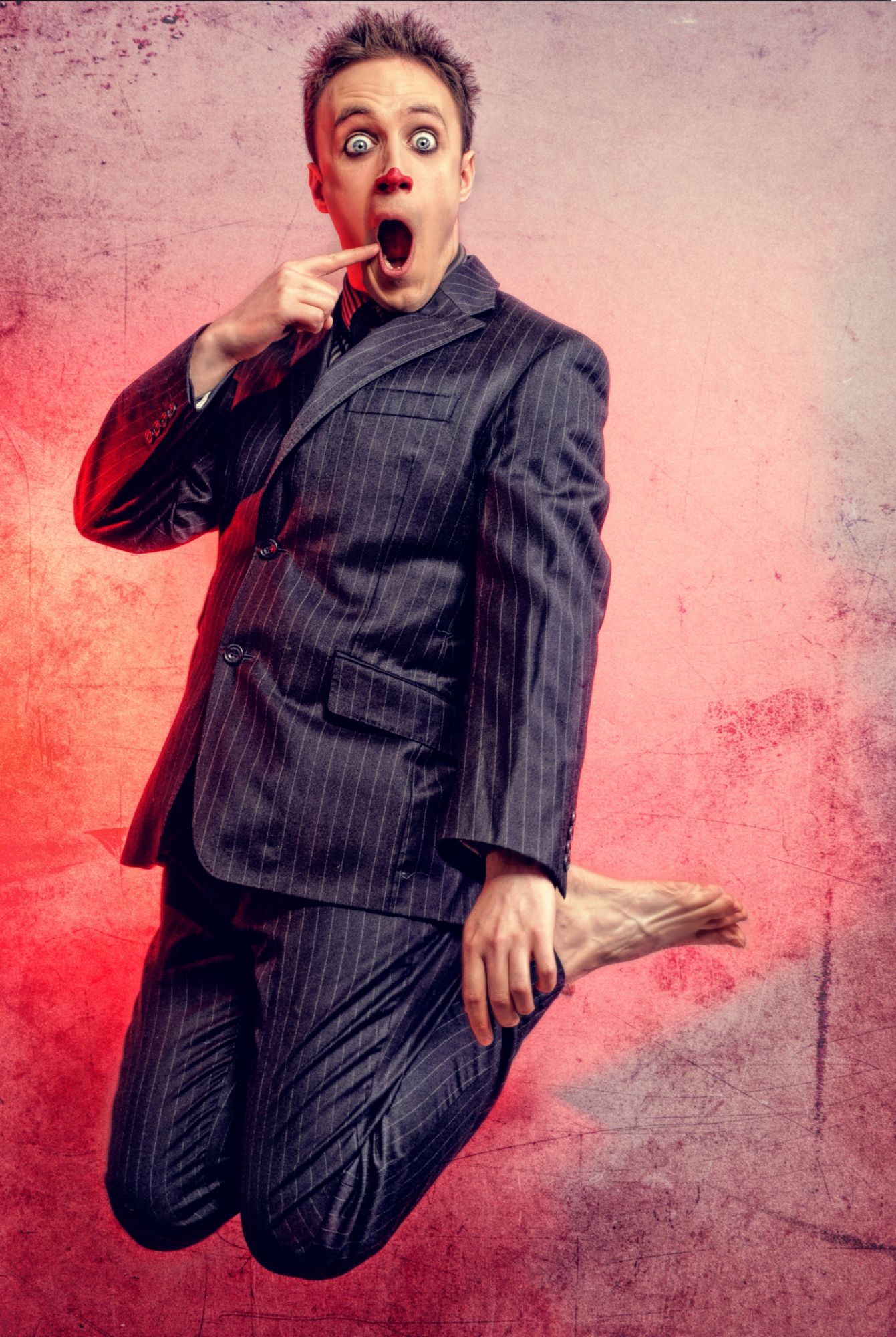 Theatre and cabaret clown Jack Stark (more commonly known as Kiki Lovechild) is one of the leading clowns on the cabaret circuit, having worked the variety halls for the last 14 years.
A full-time cabaret and theatre performer, he has trained with the masters of clowning including Gaulier in Paris and de Castro in London, and he combines this training with experience in mime, physical theatre, puppetry and illusion.
His theatrical projects in recent years, including 'The Weatherman', 'Sheets', 'The Man Who Knows Everything', 'Et Moi' and
'Tea, Bee, Sea', have gained four and five star reviews and kept him busy on the circuit.
Jack also has years of experience teaching clown skills at festivals, drama schools and The Why Not Institute for contemporary clowning.
Kiki will be performing at the HEBDEN BRIDGE BURLESQUE FESTIVAL GALA on Saturday 4th May at Todmorden Hippodrome.
He will also be bringing his one-man show TEA BEE SEA to Hebden Bridge Little Theatre on Sunday 5th May.
And he will be teaching his workshop THE BEAUTY OF MISTAKES on Saturday 4th May.
Kiki will also be on the panel for TIPS, TASSELS & TIT TAPE - LIVE Q&A WITH HBBF HEADLINERS on Saturday 4th May at Mytholmroyd Community Centre
(Photo credit: KW O'Keeffe)