Lady Wildflower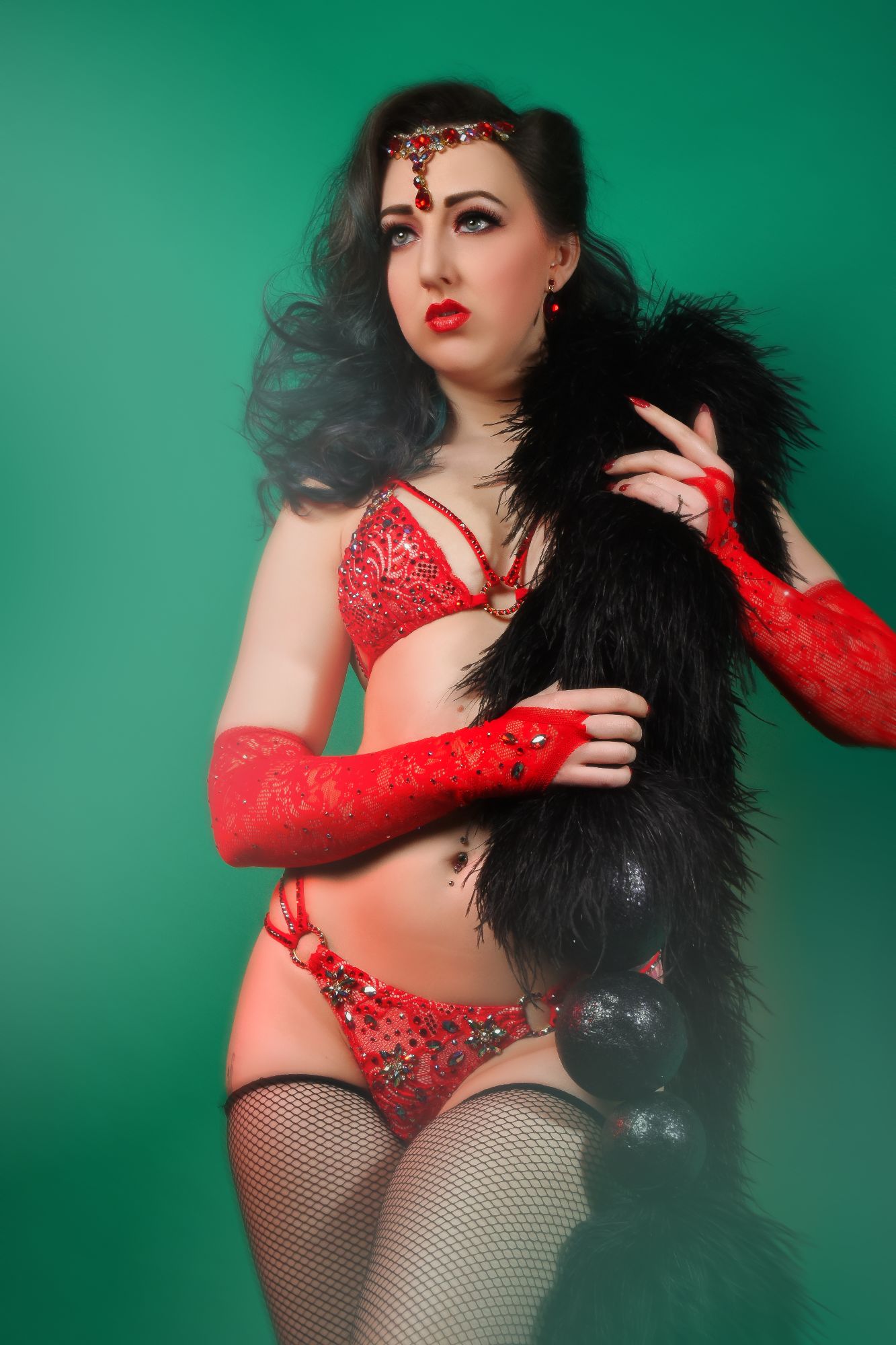 Lady Wildflower is a tattooed temptress who commands audiences with her fierce, high-energy performances, full of drama and passion. Oozing sex appeal and with charisma dripping from her sparkling talons, Wildflower's show-stopping acts dazzle, entrance and delight.
Lady Wildflower is an internationally acclaimed and highly in-demand burlesque artist based in Yorkshire, England. She was voted number 13 in 2016, 15 in 2015 and 20 in 2014 in the Top UK Burlesque Performers by 21st Century Burlesque. She was also nominated for "Best Burlesque Performer" in the 2016 Sexhibition Awards and "Best British Burlesque Performer" in The Burlesque Awards 2016.
An award-winning nipple tassel twirler, Wildflower won "Best Technique" and was first runner up at the Octbooberfest Tassel Twirling Championships at Stockholm Burlesque Festival 2016 and kept her tassels twirling continuously for 15 minutes!
Wildflower has graced stages all over the UK as well as in China, New York, Italy, Finland, Germany, Holland, Sweden & Belgium.
Wildflower is also one of the country's most respected Burlesque tutors. She teaches regular courses and one-to-one mentoring in Manchester & Leeds and has taught her masterclass workshops all over the UK, Europe and in Shanghai.
As well as co-producing and co-founding Hebden Bridge Burlesque Festival in 2013, Lady Wildflower is the producer of The Frou Frou Club Burlesque & Cabaret Show which she founded in Hebden Bridge in 2011 and has since taken to venues in Yorkshire, Lancashire and Lincolnshire.
Lady Wildflower will be performing at STAR PHWOARS: NERDLESQUERS ASSEMBLE! on Friday 4th May and LIVE AND STRIPPING on Sunday 6th May at Hebden Bridge Little Theatre.
Lady Wildflower will be teaching her BURLESQUE FOR BEGINNERS workshop on Saturday 5th May at Hebden Bridge Town Hall.